>
Back
NEW ONE HUNDRED FORTUNES DELUXE ~OUT OF STOCK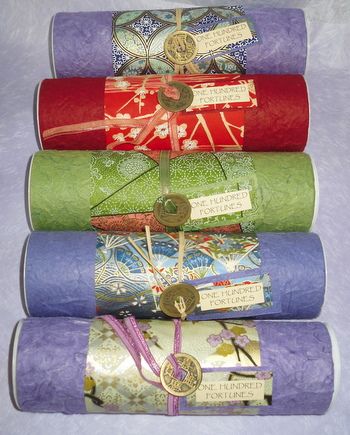 What better gift for graduation, a birthday, embarking on a new adventure, thank you, or just thinking of you than wishing someone One Hundred Fortunes?
A gorgeous box filled with inspirational sayings is the perfect item to leave out on a coffee table to reach for whenever one needs a little motivation. These Deluxe gift boxes contains proverbs and pith sayings from throughout time and around the world. Each is a blessing and a bit of wisdom for living a deep, wide, rich and contented life.

Perfect for retreat or dinner conversation starters or for personal reflection, these fortunes will bring you wisdom to draw from throughout your many days.
Ingrid hand crafts each One Hundred Fortunes box, covering it in several layers of beautiful Japanese paper for a collage effect. Then she wraps soft ribbon around the box and threads a Chinese coin through the center for good luck. Inside are 100 fortunes.
---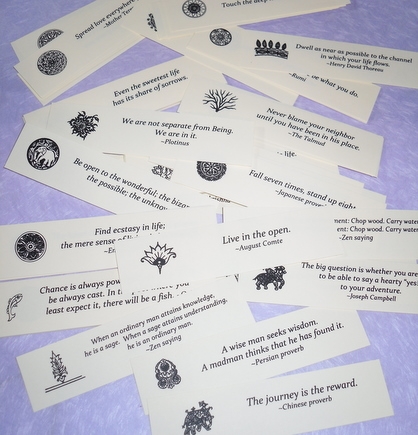 You may also like One Hundred Fortunes wrapped, gift bundles for $12.