>
Back
YOU ARE LOVED SCROLL ~$3, or make your own pdf kit $4.95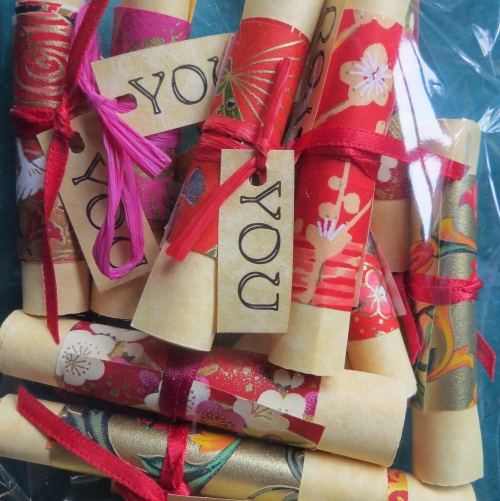 The You are Loved Scroll contains eloquently paired compliments to remind folks how wonderful they are. Printed on gold parchment, rolled and tied with pretty papers and ribbon. This little treasure is 3 inches wide and 11 inches long.
$3 each or $15 for 6
---
WOULD YOU LIKE TO MAKE YOUR OWN? You may purchase a pdf kit for $4.95 with the scrolls to print out, cut, roll and give!