>
Back
Conversing with the Holy ~$14.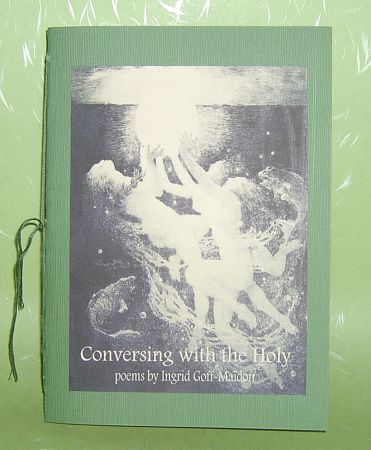 This hand-sewn chapbook, published simultaneously with Calling forth the Riches, contains a collection of Ingrid's spiritual poetry. A lovely respite from the busy world, these poems might just inspire a conversation of your own. 32 pages.
---
For book excerpts,
click this link
.
To read an article on Conversing With The Holy,
Go Here
.