Sign up for Keys to the Joy Tender's Treasure House
I love creating soulful resources and gifts that celebrate and support inspired living.  When you subscribe to my Joy Postcard email list (beautiful & uplifting!), you will be sent to a Treasure House page with activated links.   If you are already a subscriber, you may enter your name and email in the subscriber box to the right anyway, and you will automatically be re-directed there.
A GROWING LIST OF TREASURES & GIFTS
1. NEW:  Seeds of Happiness, Seeds for the Heart kit
This pdf kit contains 100 beautiful and inspiring words to print and cut.  You can use these to create thoughtful gifts or for your own centering practice.  They are a lovely way to begin a retreat or gathering ~ each participant choosing a word that offers a focus for the day.  It's surprising how often the perfect word appears, as if from the eternal realm, to say, "Pay attention, Lovely."
~
GIFT #2:  BLESS YOUR BEAUTIFUL SOUL PDF POSTER   from the "SOUL BLESSINGS Gift Bag."
~
GIFT #3: JOY TENDER GIFTING CARDS : pretty cards to print, cut and share.
~
GIIFT #4.  Creating Space for Joy: a 2 page pdf excerpt from the Joy Book, to give you love, permission, and encouragement to create your sacred life.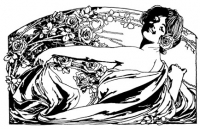 ~
GIFT #5.  PEARLS FOR POETS: INSPIRING QUOTATIONS TO NOURISH YOUR POETIC SPIRIT ~ an excerpt from my Living Poetry Workshop series- reflections on poetry and poetic living.
~
GIFT #6.  MP3 of my Song, The Infinite, from the album Savor the Days
~
GIFT # 7.  THE ESSENCE OF YOU: a pretty pdf booklet
I've made with some excerpts
from my books ~ all of which are written 
to help you live from your loving, peaceful, 
creative and most joyous center.
~
GIFT #8.   A PDF POSTER OF My favorite quote of all time….
#9.  5×7 poster from my popular Blessing Card, "May You Never Ever Forget How Beautiful You Are."
#10  NAMASTE:  A printable card to fold and give.
#11.
The Phantom Valentine is a sweet love story inspired by a Valentine activity my friend Lisa Ellerby and I did for many years (we created dozens of elaborate and artful mystery valentines, and then while we and our little ones slept, our husbands Jonah and Ian snuck around town at midnight on Feb 13th, and put them everywhere- shop windows, phone poles etc.  It was great fun- crazy, but fun. This book is available in the tangible hand-sewn version, but I've been inspired to create a pdf of it by someone who told me it was their favorite story in the whole world!
~
GIFT # 12.  A pdf poster of "The Best Things in Life Aren't Things." – an alphabetic brainstorm of love and wonder…
~
~