>
Back
Hand Sewn Joy, Light, Beautiful Wisdom $60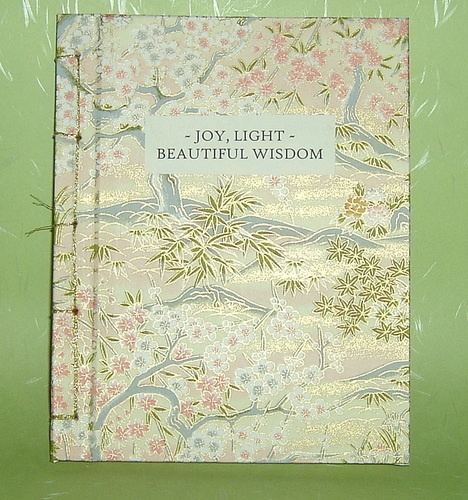 Here is the artist version of Joy, Light, Beautiful Wisdom- selected Passages to Fill Your Heart With Joy. The book is hand sewn with gold thread, and the hard covers are wrapped with Japanese Chiyogami Washi paper.
Offering wisdom from throughout time and around the world, this beautiful collection of inspirations encourages an intimate and energetic partnership with Life, a partnership from which the most lasting joy is born. Enjoy these passages as they bring light to your soul, love to your heart, and an outlook on each day that is uplifted and inspired.
90 pages, 6 by 7 inches
The paperback version of this book is listed on the books page.
---