>
Back
Hand- Sewn Hard Cover Joy Book $68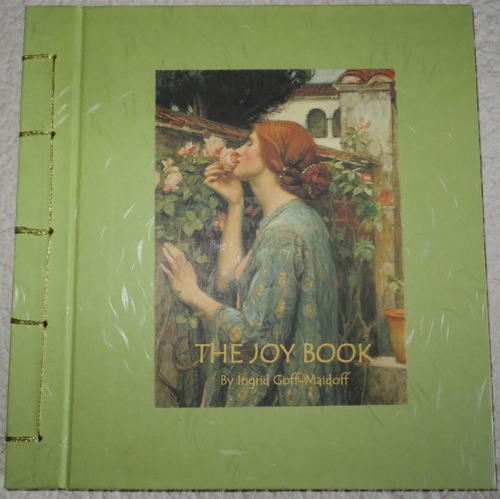 This is the Artist Version of the Joy Book. The pages an textured Ivory Linen. Sewn with Golden Thread.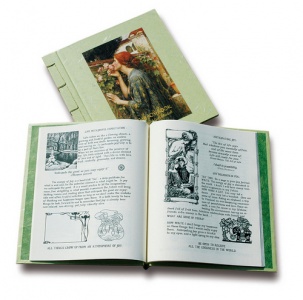 ---
Sometimes we need to get back in touch with our essential selves to experience joy.The Joy Book, by Ingrid Goff-Maidoff, is an inspirational celebration of the sublime and mysterious energy of Joy ~ an energy more infinite than reason and beyond any conversation the mind alone could have. To experience joy, we attend with all of our senses to the delicious, radiant, loving essence of being. This is the joy the soul knows and of which the mind can only grasp a small portion. Beyond that portion, there remains the heart's portion, the body's portion and the spirit's portion. Each is present in the fullness of now, calling to us, beckoning, inviting us to life.
This book brims with beautiful prose, poetry, quotations and meditations that celebrate the presence and the practice of joy.
80 pages.
AVAILABLE AS A TRADE PAPER BACK HERE