>
Back
Peace & Love Heart Stone $8.50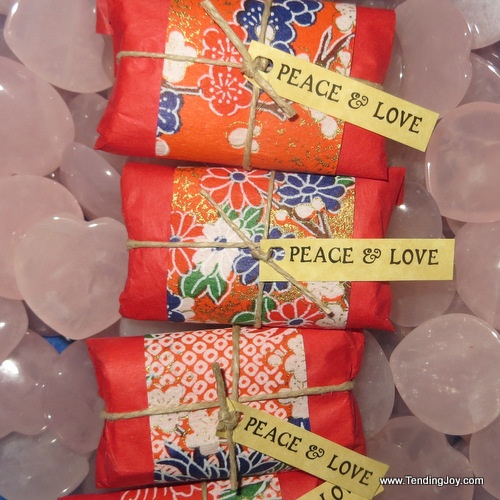 Did you know it's been said that rubbing a worry stone with your thumb reduces stress by releasing mood enhancing endorphins? Here's a lovely variation on the worry stone: a Love Stone.
This lovingly wrapped rose quartz heart is a thoughtful gift for family, friends, clients or yourself. It comes with a 4 x 8 parchment of mantras and suggestions for remaining sourced in (or shifting into) the energy of Love.
Heart stone measures approx 1 1/4 inches around. The wrapped package is 1.5 by 2.5 inches.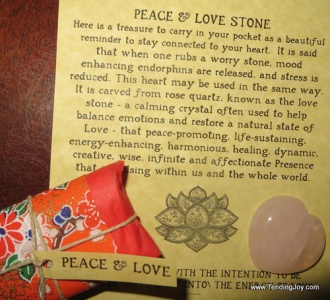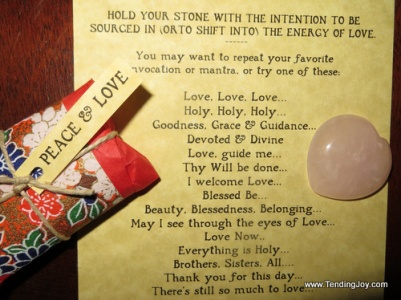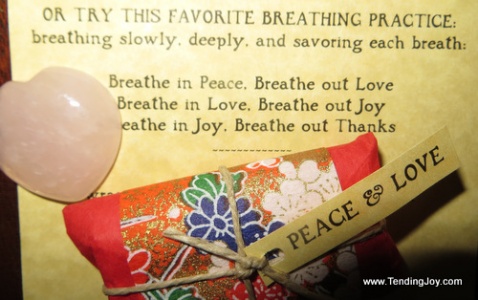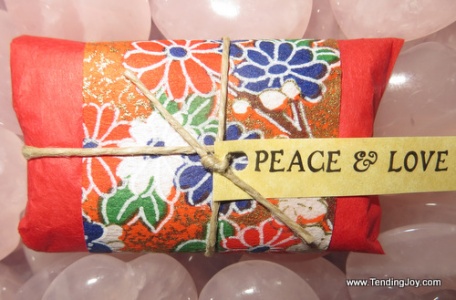 ---