>
Back
Happy Lucky Blessing Bag : 12 gifts, each with a fortune, a bit of wisdom, and a wish $42.00.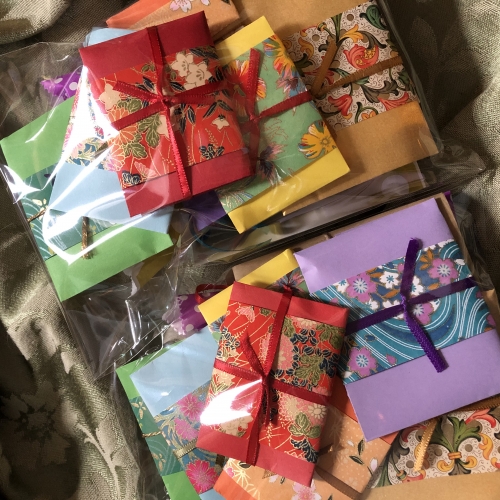 Whimsical, delightful, and enchanting- Happy Lucky Blessing Bags are perfect for a party bowl, work party, or one very lucky person. Updated for the summer of 2019, each lovingly wrapped gift comes with a fortune, a bit of wisdom... a wish. Fun for party favors, place settings, stocking stuffers, hostess gifts... gifts include wildflower seeds, a beautiful key, marbles, a jade butterfly, a rose quartz heart, a sun charm, a lotus charm... a paper flower...stickers... a fun tattoo.... and other treasures and surprises.
Here's a look at what's inside!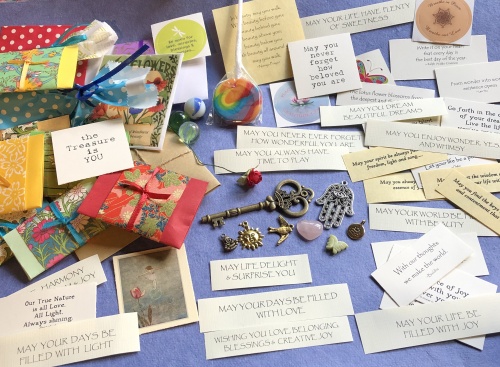 I sell out of these Happy Lucky Blessing Bags at the artisan's fairs all the time, and people tell me the most delightful stories about how much fun they have with them. And since so many ask if they can tell which gift has what inside, I thought I'd post a visual key here.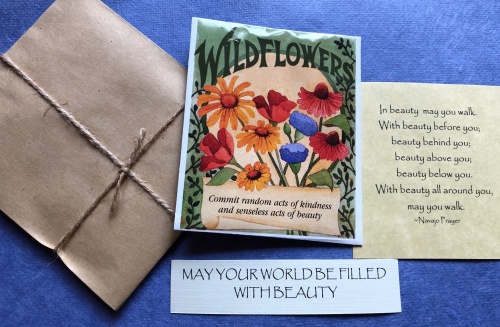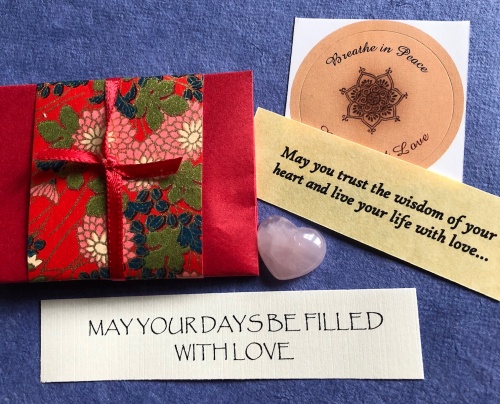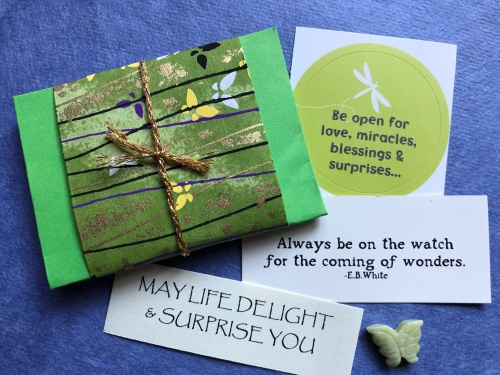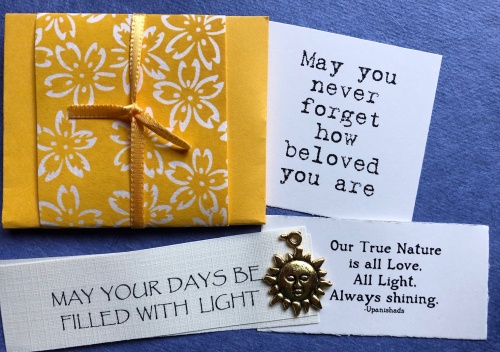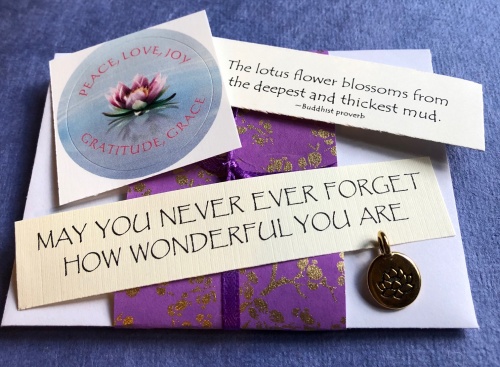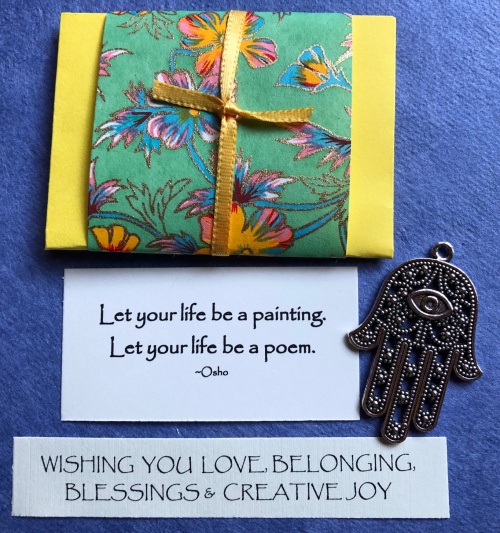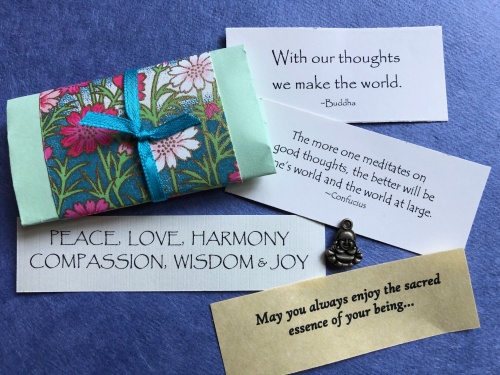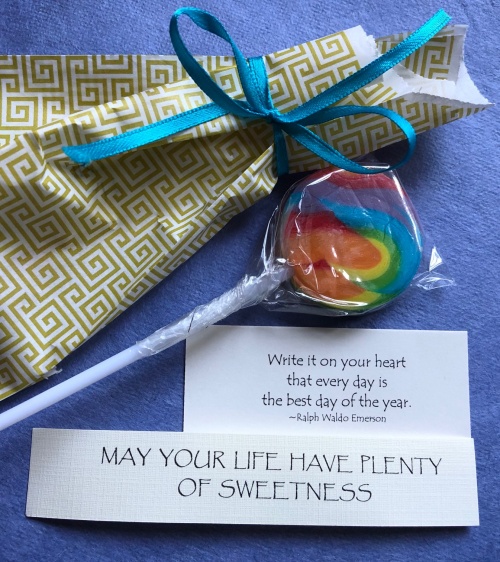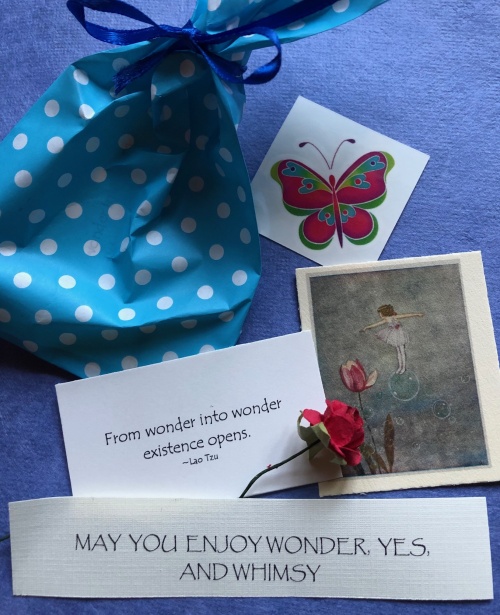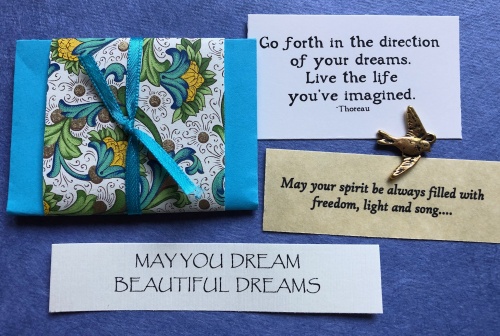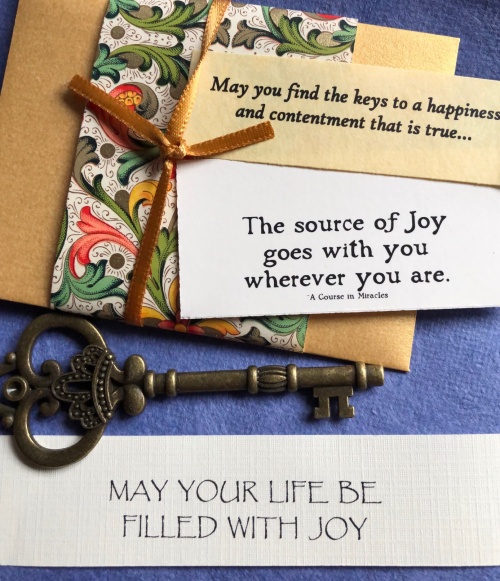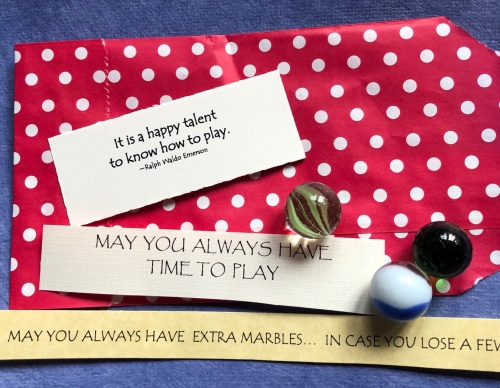 ---