>
Back
Angel Journal $35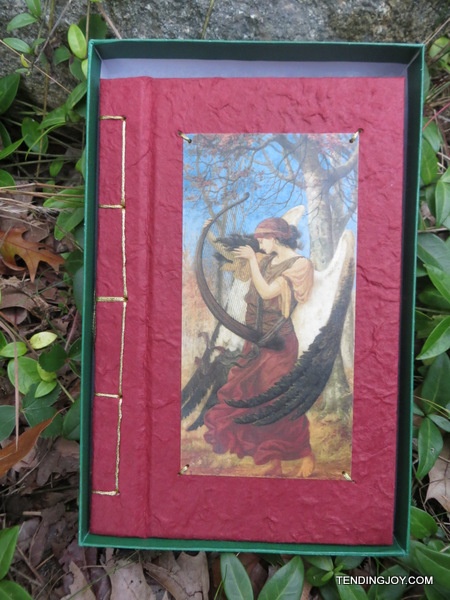 The illustration on this journal is a painting called "Tatiana's Awakening" by Charles Sims, 1896. It is sewn with gold thread onto a burgundy red cover. There are approximately 60 golden parchment pages within. The Journal measures 5 by 8 inches and is presented in a gift box.

Included with the journal is a bookmark with the following poem:

If I were an angel,
I'd softly speak to
your heart's ear,
and hold you with
my warm and
hope-filled wings.
Though this life is
rare and precious,
do not live in fear~
count instead the
blessings which
every season brings.
A kingdom much like
heaven is spread across
the earth, and with
growing awareness
awakes the human race.
And Love does flow
right to you, within, among,
and through you,
lighting all you do and are
with its eternal Grace.
---