>
Back
JOYFUL LIVING CARDS for 2019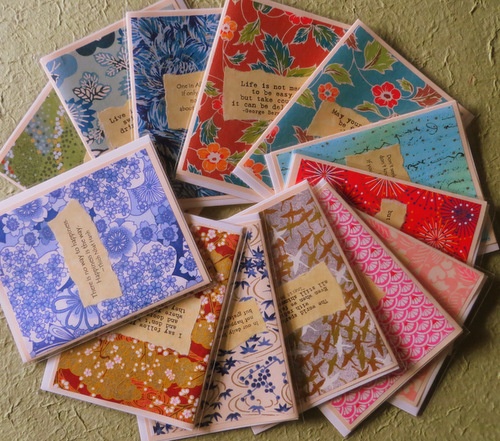 JOYFUL LIVING CARDS $5 each updated for 2017
I love how people come every year to the gallery and the artisan's fairs to be inspired by new cards and stock up on old favorites. I love hearing how appreciated they are; where they are framed in folks' homes, and how much people love to send and receive them. Though I can't possibly show them all here on the website, this is a pretty good selection. These cards are collages of lovely and uplifting quotes with beautiful Japanese papers behind them. Each card is blank inside, and 4 1/4 by 5 1/2 inches. See below for the cards, and use the drop down menu to make your selection.
You may also enjoy Heaven on Earth Cards, Blessing Cards, Friendship Cards- each with their own category.
---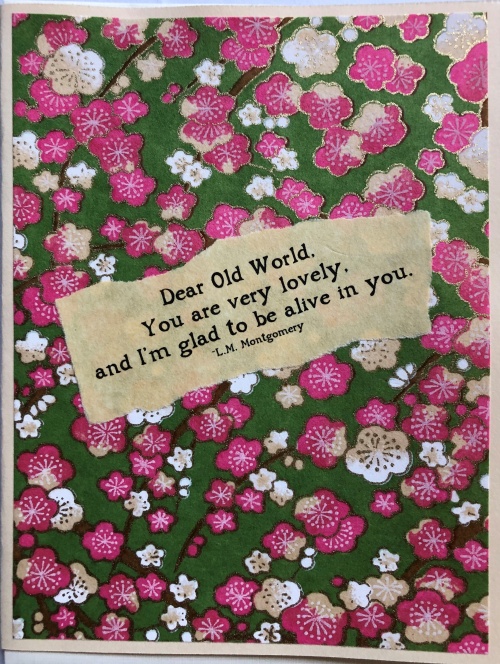 1A: Dear Old World (listed low on scroll down menu due to buggy formatting)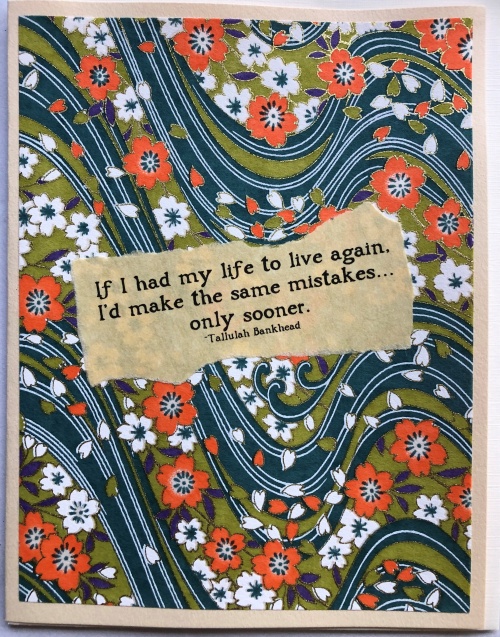 1B: The Same Mistakes (Low on scroll down menu- can't seem to fix order...)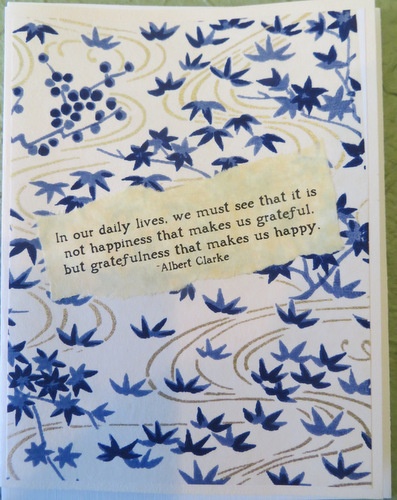 1. Gratefulness makes us Happy
2. Let it Produce Joy
3. Life can be Delightful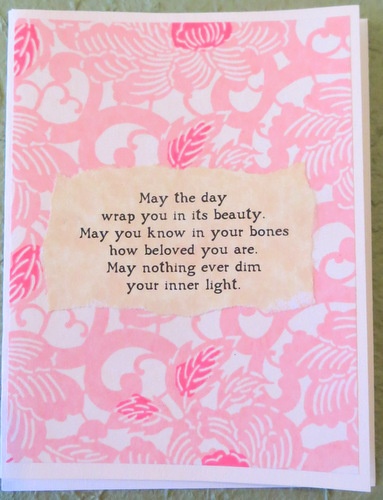 4. May the day wrap you in its beauty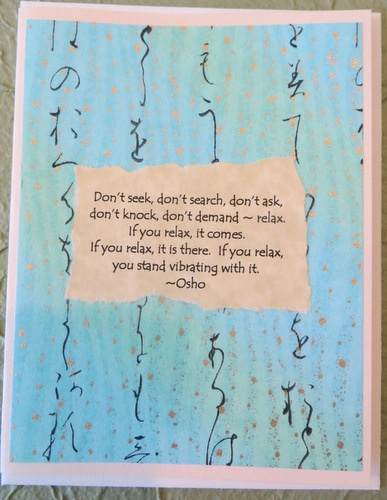 5. If you relax, it is there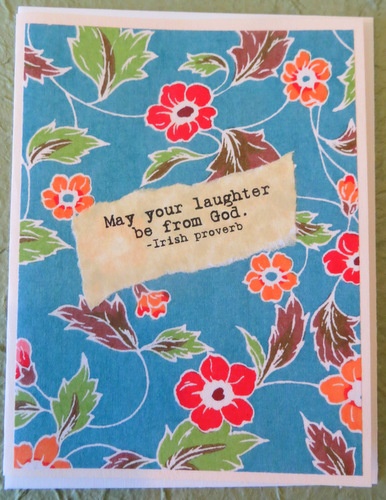 6.Laughter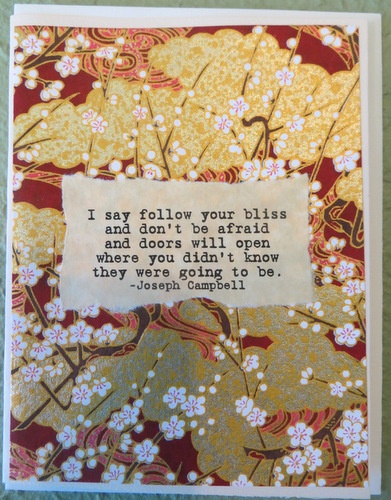 7 Follow Your Bliss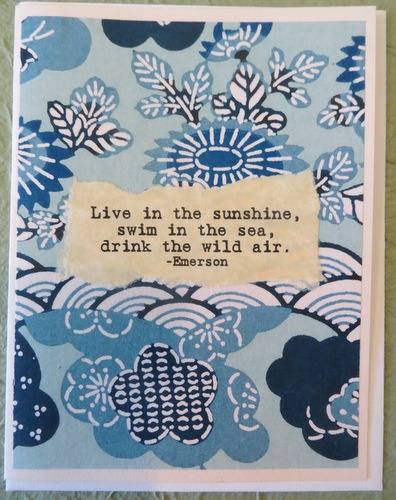 8. Live in the Sunshine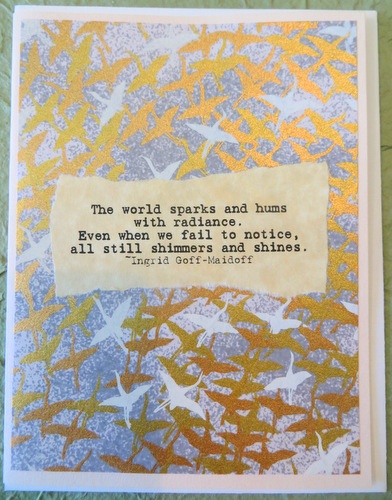 9. The Radiance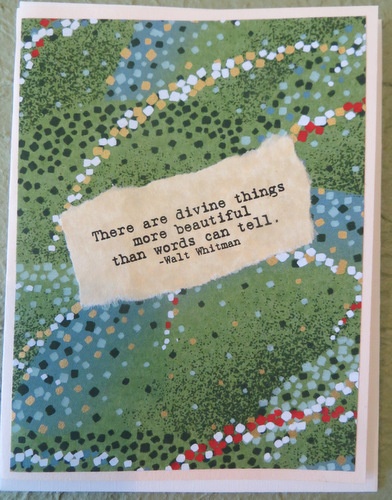 10. There are divine things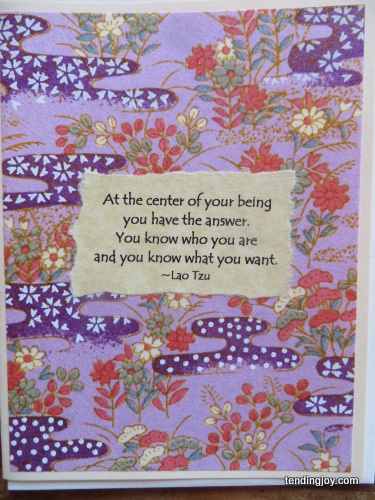 11. at the center of your being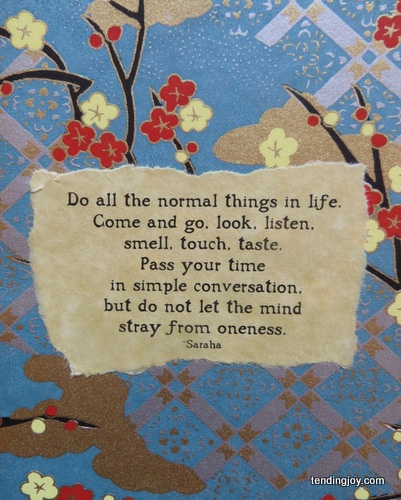 12. do all the normal things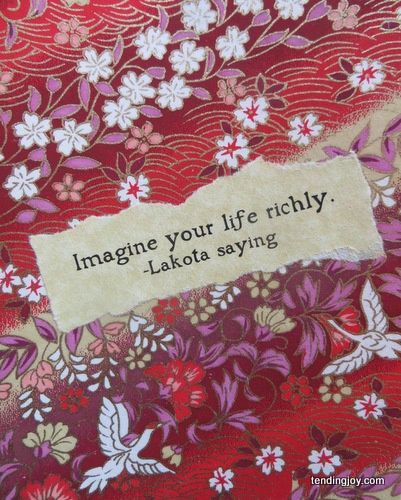 13. imagine your life richly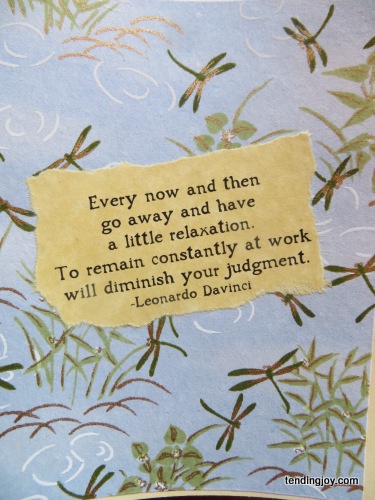 14. Davinci- relaxation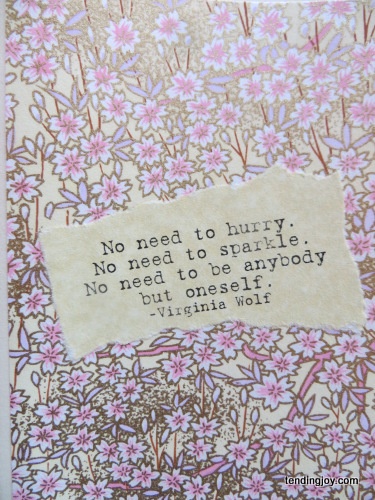 15. No need to sparkle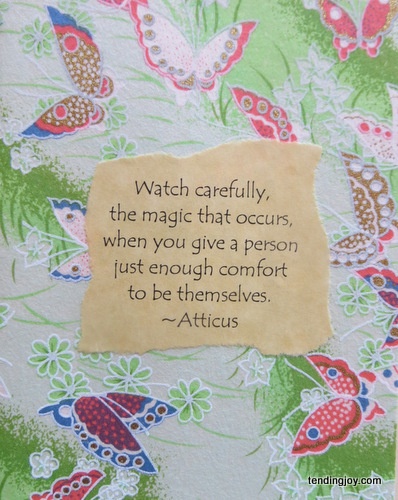 16. The Magic that Occurs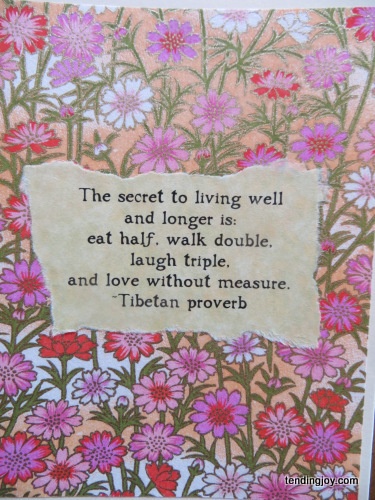 17. The Secret to Living Well and Long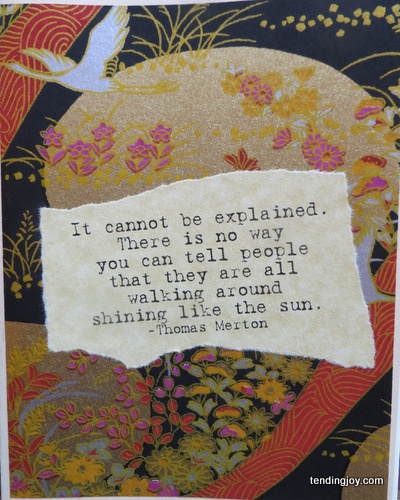 18. Shining like the sun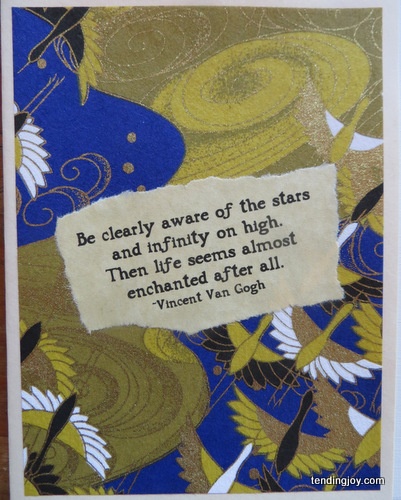 19. Be Clearly Aware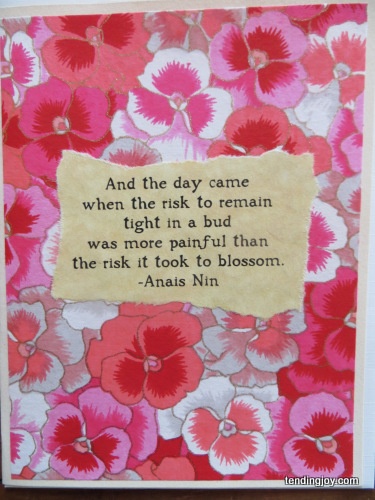 20. The risk to bloom
21. The Heart is the Hub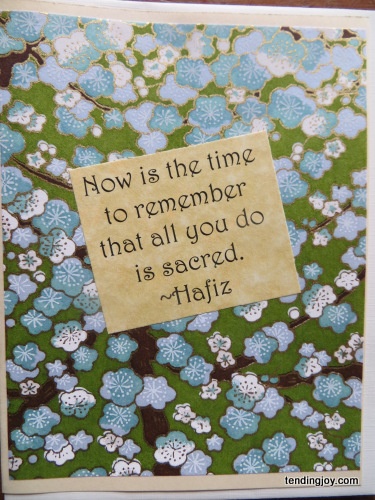 22. All you do is sacred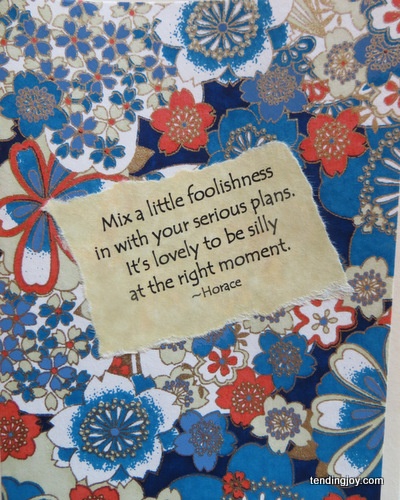 23. Mix a little foolishiness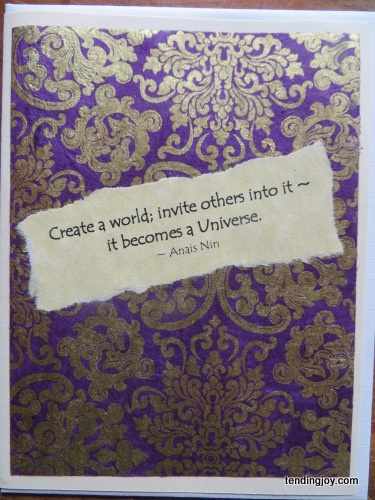 24. Create a World
25. An Education in Gratitude
26. Once we believe in ourselves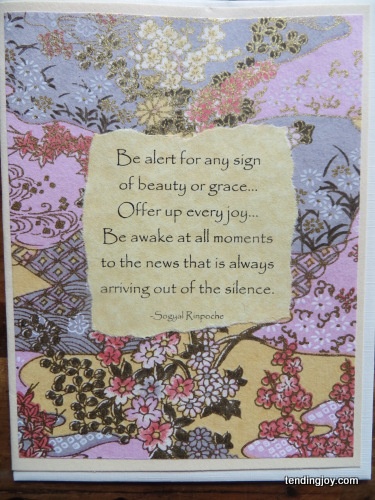 27. Be alert to beauty and grace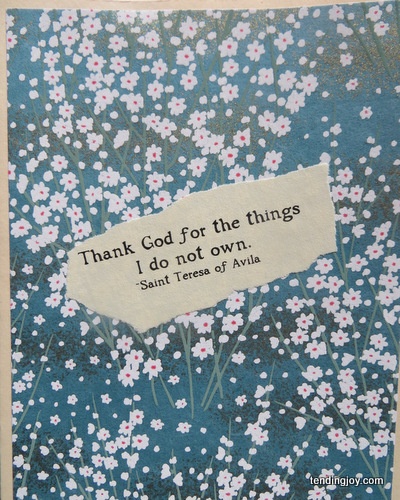 28. The things I do not own
29. The Source of Joy
30. The Future Belongs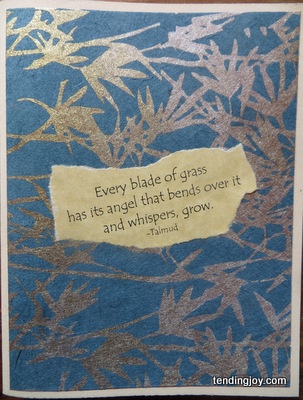 31.Every Blade of Grass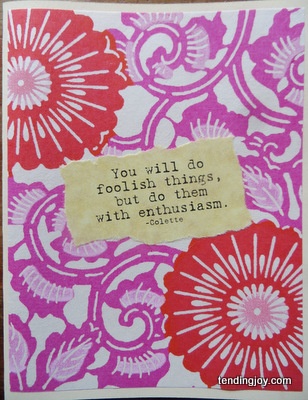 32.FoolishThings