>
Back
Love Cards & Non-Romantic Valentines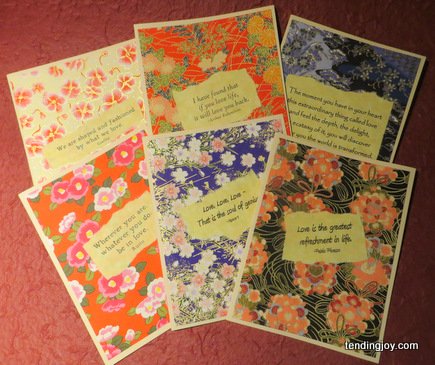 These are 4 1/4 by 5 1/2 inch Quote cards celebrating the essence and essentialness of love- Love as a way of being, beyond romantic concepts. They are collaged on Japanese papers and blank inside. Cards are $5 each, or $25 for all six.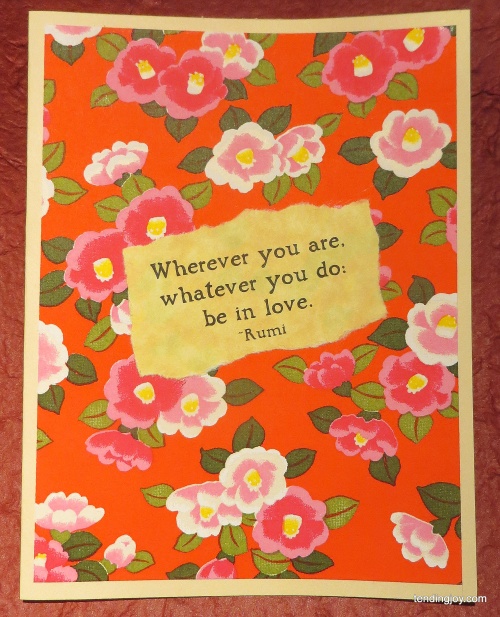 1. Be in Love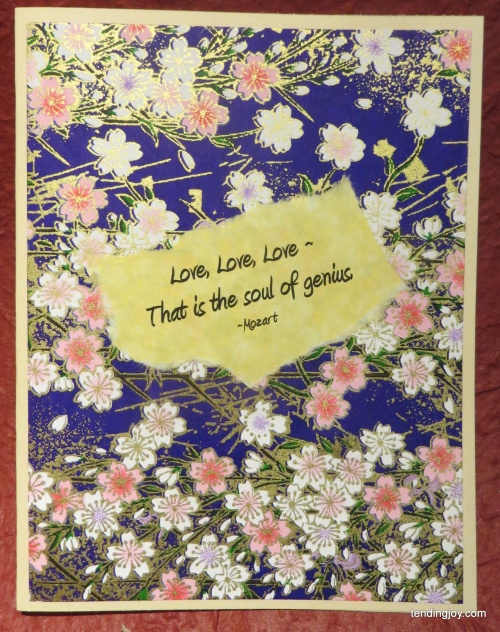 2. The Soul of Genius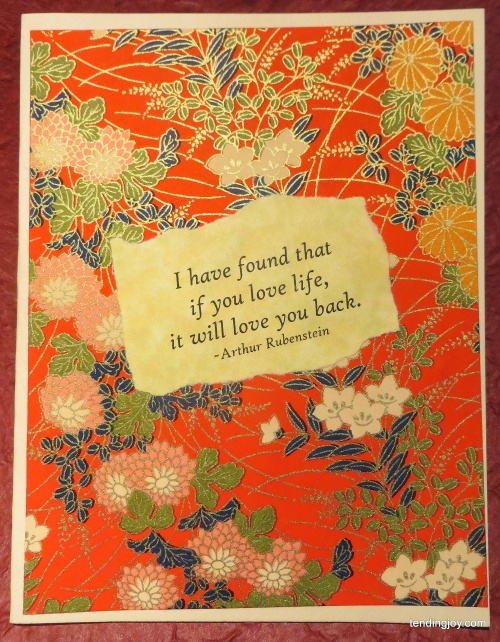 3. If you love life, it will love you back.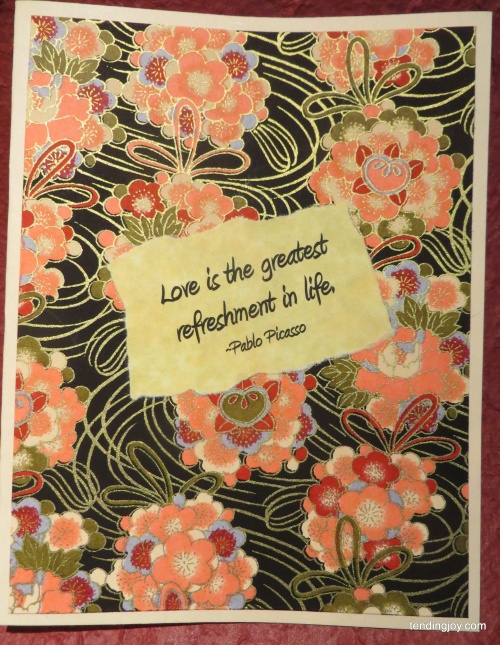 4. The greatest refreshment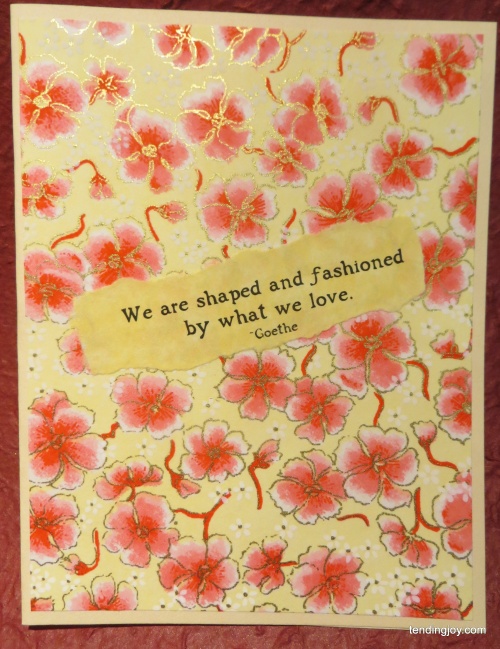 5. Goethe- shaped and fashioned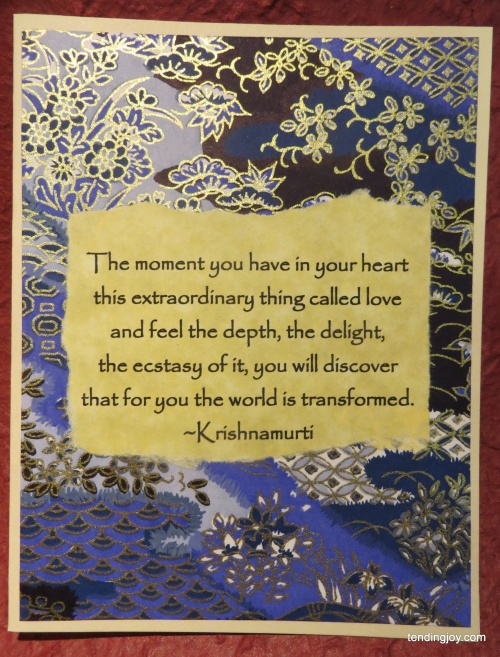 6. Krishnamurti, world transformed
---