>
Back
THE JOY BOOK ~ $16.00 paperback or $12.95 e-book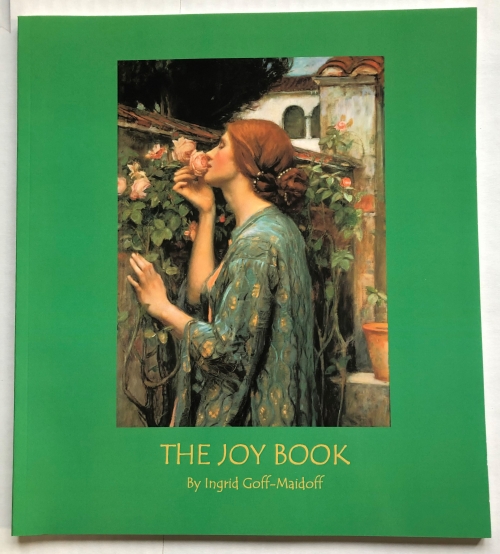 I created The Joy Book to be a well-spring of nourishing wisdom to return to again and again for refreshment, affirmation and attunement. Perfect for a cozy afternoon retreat, or to jumpstart your own exploration into the subject of JOY, these pages dance with poetry, prose, illustrations, and a wealth of quotations that will leave you uplifted, re-assured and totally inspired.
I would like to thank and send love out to the late MJ Bindu Delekta who endorsed the joybook with these words:
"The Joy Book is a treasure to behold. When reading this collection of poetry and prose, my heart opens to be more present in my life. I've even taken to coloring the black and white illustrations on my favorite pages to keep me there a little longer." ~MJ Bindu Delekta, Sacred Circle of Yoga
Or Go Here to purchase the E-Book digital download from e-junkie for only $12.95.

"I discovered the Joy Book when I was struggling to access greater joy in my daily life. Ingrid Goff-Maidoff's perfectly penned words invited me into a new understanding of joy, one that honored my unfolding self. Each day my heart opened, expanded because of the prose, insights, and artfully arranged illustrations within. It felt like an adventure into parts of myself I'd not explored before. I will always treasure this book. It changed my life." ~Janice Lynne Lundy, author, Your Truest Self: Embracing the Woman You Are Meant to Be
Sometimes we need to get back in touch with our essential selves to experience joy. The Joy Book, by Ingrid Goff-Maidoff, is an inspirational celebration of the sublime and mysterious energy of Joy ~ an energy more infinite than reason and beyond any conversation the mind alone could have. To experience joy, we attend with all of our senses to the delicious, radiant, loving essence of being. This is the joy the soul knows and of which the mind can only grasp a small portion. Beyond that portion, there remains the heart's portion, the body's portion and the spirit's portion. Each is present in the fullness of now, calling to us, beckoning, inviting us to life.
This book brims with beautiful prose, poetry, quotations and meditations that celebrate the presence and the practice of joy.
80 pages.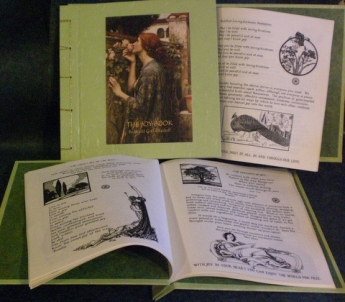 Handmade Version: $60.00 Available here as a LIMITED EDITION
Hand-bound with golden thread.

here is a link to a pdf of sample pages of The Joy Book
---
TO READ MORE EXCERPTS, CLICK HERE
"This past spring I led a women's retreat on Joy for the women of the church I grew up in over 50 years ago! Your book on Joy made my job so much easier."- J
"You do beautiful work. I ordered myself The Joy Book. it arrived yesterday and it is indeed a joy! so many thoughts and images. I am ordering another one for my daughter. would you please write a note to her when signing it. I am thankful to have discovered you and your work. thank you very much. --Martha "