>
Back
QUOTE BOOKS ~$6 each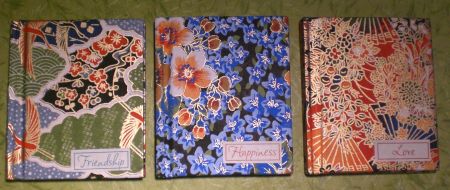 Each of these mini hardcover books contains 64 pages of inspiring quotations, bound with Japanese papers. Perfect for gift giving and reflection, the eloquent passages in these books will uplift your spirit and help you focus on energies we all want in our lives- Friendship, Happiness, and Love.
Ingrid will sign every book you purchase from this website and at the Artisan's Fairs.
Beautiful and affordable, pick up a bunch for the gift drawer. You'll be glad you did.