>
Back
JOY BOX ~28.00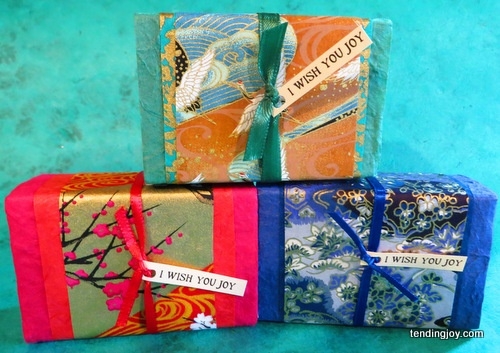 "I WISH YOU JOY", reads the tag on these magical gift boxes. Each slides open to reveal a mini folding altar of beautiful quotes and pictures, a reflection on Joy, 108 fortune-sized thoughts on the presence and practice of Joy, and a sweet little rose quartz heart- all nestled in a gold tissue paper wrapping. Papers Vary- all are beautiful!
---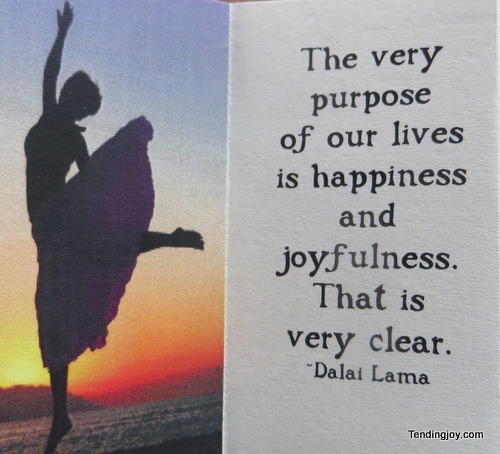 Written by Ingrid Goff-Maidoff, these 108 cards celebrating the presence and practice of joy include: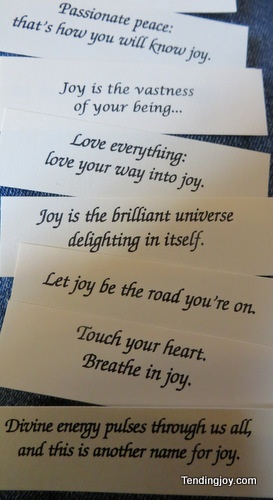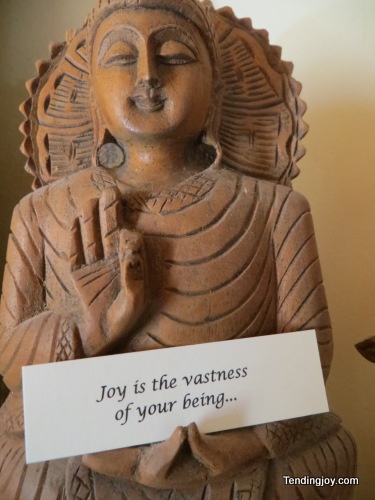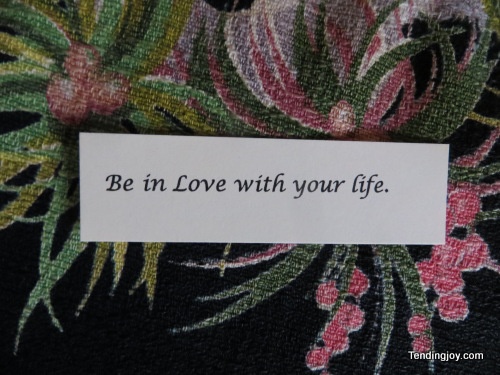 ~Joy is a loving alliance with the truth of who you are.
~To begin each day: Welcome Joy.
~Joy is the naturalness of being.

~To bless & be blessed is to live a life of joy.

~You were made for joy.

~Rooted in stillness, Life blossoms out in Joy.

~Joy is a natural state.

~Joy is the brilliant universe delighting in itself.

~Let Joy be the road you're on.

~Look up! Look up! Oh the infinite sky!

~Where did you come from, if not the essence of joy?

~Keep your own list of luminous things. Add to it everyday.

~Dare yourself to be dazzled daily.

~As close as the next breath. That's where Joy is.

~Let joy sing through you...

~Passionate peace: that's how you will know joy.

~Joy is the loving presence in which the joyful live.

~Divine Energy pulses through us all, and this is another name for joy.

~Be open to receive all the goodness in the world.

~Joy is the unlimited essence of being.

~What is joy? An infinite love that knows no bounds.

~What is joy? The oneness of waves on every sea...

~All things grow up from an atmosphere of joy.

~Touch your heart, breathe in joy.

and many more...