Courage, inspirational quotes for trying times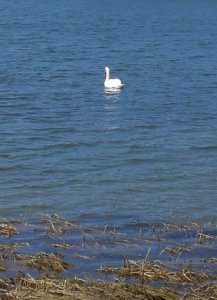 This collection of quotations is from my gift
book, Courage, A Book of Comfort for trying
times. If you are having a difficult time these
days, I hope you might find a few words or
thoughts here to help you hold your experience.
Words that enlighten the soul
are more precious than jewels.
~ Hazrat Inayat Khan
I am grateful to the many people
contributing wisdom to these pages.
May they bring you comfort and strength.
If these voices speak to you, study their lives,
seek out their books, and weave what you learn into your daily living.
May their words enlighten your soul.
Together may we light up the world.
~Ingrid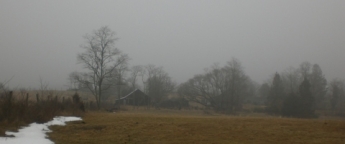 Introduction
When a friend or loved one, or we ourselves, are facing difficult times, we long for an understanding of what to do or say, and find ourselves looking for words of comfort, hope and healing. This book was born from that longing. While the word courage often brings to mind warriors preparing for battle, a certain daily courage is required for us all to meet life's challenges.
The word courage comes from the French root, Cuer, meaning heart. To have courage is to have strength in the heart. Courage is a firmness of spirit that we all call upon from time to time: in sickness and in health, in loss or disappointment.
These passages have been chosen to help you navigate your journey. It is my hope that you will find in them both comfort and light. You might even find a strength you didn't know you had.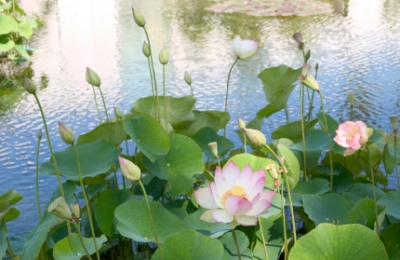 What we are really living for
is the experience of life,
both the pain and the pleasure.
~Joseph Campbell
Character cannot be developed
in ease and quiet. Only through
experiences of trial and suffering
can the soul be strengthened,
vision cleared, ambition inspired
and success achieved.
-Helen Keller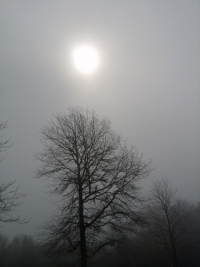 It is not length of life,
but depth of life that matters.
~Ralph Waldo Emerson

If you let yourself be absorbed completely,
if you surrender completely to the moments as they pass,
you live more richly in those moments.
~Anne Morrow Lindbergh
Opportunities to find
deeper powers within ourselves
come when life seems
most challenging.
~Joseph Campbell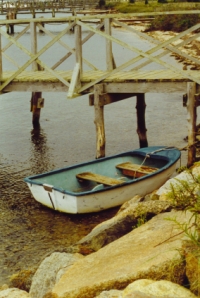 Courage is grace under pressure.
-- Ernest Hemingway

Twenty years from now
you will be more disappointed
by the things you didn't do than by the ones you did.
So throw off the bowlines,
Sail away from the safe harbor.
Catch the trade winds in your sails.
Explore. Dream.
~Mark Twain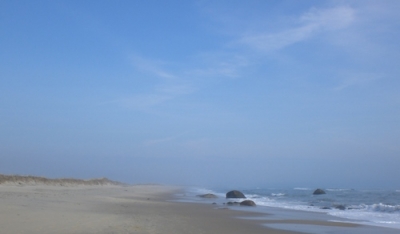 One should identify oneself
with the universe itself.
Everything that is less
than the universe
is subjected to suffering.
~Simone Weil
Enlightenment is simply sanity~
the sanity in which I see
my real situation in the
living fabric of all that exists.
~Frederick Frank
Do not measure your loss
by itself; if you do,
it will seem intolerable;
but if you will take
all human affairs
into account,
you will find
that some comfort
is to be derived from them.
~St. Basil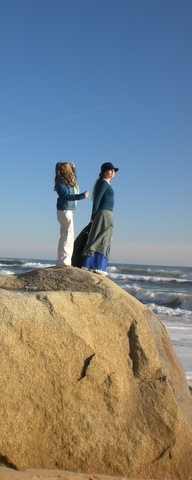 When I bring my sadness to the sea,
And I look to the horizon,
from where I stand to eternity
everything's so beautiful.
~Ingrid Goff-Maidoff

We cannot banish dangers,
but we can banish fears.
We must not demean life
by standing in awe of death.
-David Sarnoff
We must be willing to get rid
of the life we've planned,
so as to have the life
that is waiting for us.
~Joseph Campbell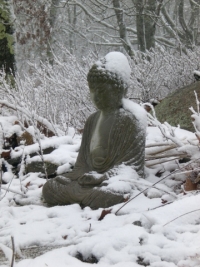 Only with winter~patience
can we bring
the deep desired,
long awaited spring.
~Anne Morrow Lindburgh

The winds of grace
are always blowing;
it is for us to raise our sails.
~Ramakrishna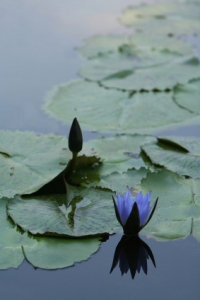 The stillness and peace of now
enfold you in perfect
gentleness.
~Course in Miracles
The Infinite Goodness holds you,
day in and day out.
You may lean back into the
Loving Presence
as if it were a green hillside,
a dream-filled night,
the ocean on a summer's day.
~Ingrid Goff-Maidoff
Security is mostly a superstition.
It does not exist in nature,
nor do the children of men
as a whole experience it.
Avoiding danger is no safer
in the long run
than outright exposure.
Life is either a daring adventure, or nothing.
-Helen Keller
Everyone must row
with the oars he has.
~English proverb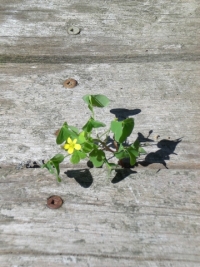 That best portion
of a good man's life:
His little, nameless, unremembered acts
of kindness and of love.
William Wordsworth. 1770-1850.
When we talk about settling
the world's problems,
we're barking up the wrong tree.
The world is perfect. It's a mess.
It has always been a mess.
We are not going to change it.
Our job is to straighten out
our own lives.
~Joseph Campbell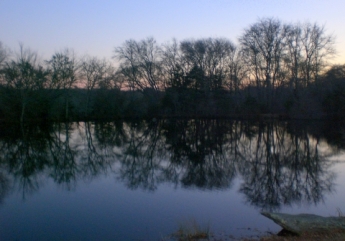 Our birth is but a sleep
and a forgetting:
The soul that rises with us,
our life's star,
Hath had elsewhere its setting,
And cometh from afar.
Not in entire forgetfulness,
And not in utter nakedness,
But trailing clouds of glory,
do we come from God,
who is our home:
Heaven lies about us
in our infancy.
William Wordsworth. 1770-1850.
I will love the light
for it shows me the way.
Yet I will endure the darkness
for it shows me the stars.
~ Og Mandino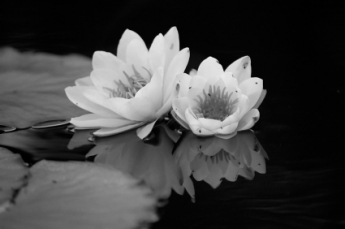 No one ever told me
that grief felt so like fear.
The same fluttering
in the stomach,
the same restlessness, the yawning.
I keep on swallowing.
-- C.S. Lewis , Journal
When you forgive,
some deeper, divine generosity
takes you over…
When you cannot forgive,
you are a prisoner
of the hurt done to you.
~John O'Donnohue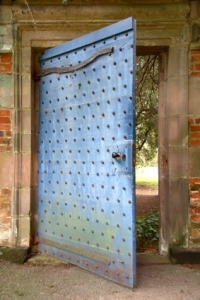 Where you stumble,
there your treasure lies.
~Joseph Campbell
This too shall pass.

Time will bring healing.
~ Euripides

Blessed are they that mourn,
for they shall be comforted.
-Matthew 5:4
We must accept
finite disappointment,
but never lose infinite hope.
Martin Luther King, Jr.

Expect your every need to be met,
expect an answer to every problem,
expect abundance on every level,
expect to grow spiritually.
~Eileen Caddy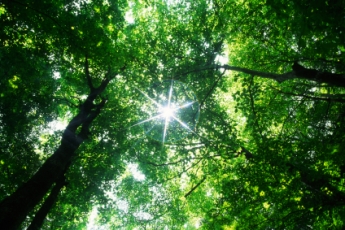 It is precisely the despair of our times that convinces me that
a renaissance is right around the corner.
~Matthew Fox

Although the world is full of suffering,
it is also full of the overcoming of it.
--Helen Keller
This dark night of the soul
comes just before revelation.
When everything is lost,
and all seems darkness,
then comes the new life
and all that is needed.
~Joseph Campbell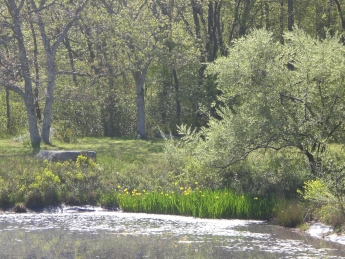 The world of the past is gone.
Behold, I make all things new.
Revelations 21:5
What's old collapses, times change,
and new life blossoms in the ruins.
~Johann von Schiller
As long as you don't practice it,
this dying and becoming,
You are only a dreary guest
on this dark earth.
Johann Wolfgang von Goethe
There would be nothing to frighten you
if you refused to be afraid.
~Gandhi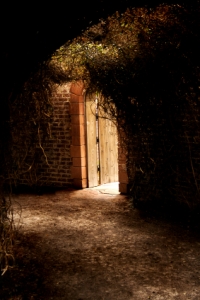 Courage, it would seem, is nothing less than the power to overcome
danger, misfortune, fear, injustice, while continuing to affirm inwardly that life with all its sorrows is good; that everything is meaningful even if in a sense beyond our understanding; and that there is always tomorrow. ~Dorothy Thompson
You gain strength, courage,
and confidence by every
experience in which you really
stop to look fear in the face.
You must do the thing which
you think you cannot do.
~Eleanor Roosevelt
We could never learn
to be brave and patient
if there were only joy
in the world.
~Helen Keller
Courage is simply the willingness
to be afraid and act anyway.
- Robert Anthony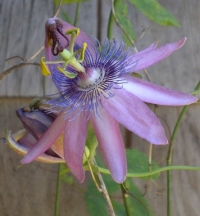 With courage
you will dare
to take risks,
have the strength
to be compassionate,
and the wisdom
to be humble.
Courage is the foundation
of integrity.
~Keshavan Nair

If you lose hope,
somehow you lose the vitality
that keeps life moving,
you lose that courage to be,
that quality that helps you go on
in spite of it all.
And so today I still have a dream.
~Martin Luther King Jr.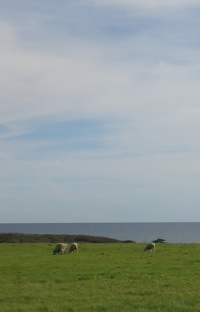 I still miss those I loved
who are no longer with me
but I find I am grateful
for having loved them.
The gratitude has finally
conquered the loss.
~ Rita Mae Brown
What soap is for the body,
tears are for the soul.
-- Jewish proverb
Courage is the price that life exacts
for granting peace.
The soul that knows it not,
knows no release from little things;
knows not the livid loneliness
of fear;
nor mountain heights
where bitter joy
can hear the sound of wings.
--Amelia Earhart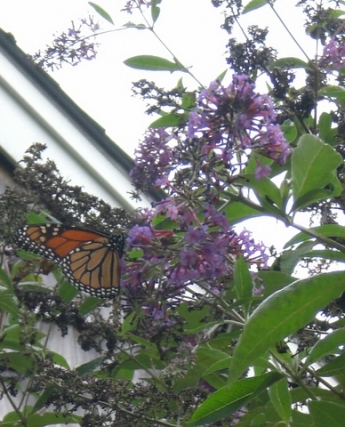 The caterpillar dies
so the butterfly could be born.
And, yet, the caterpillar
lives in the butterfly
and they are but one.
So, when I die,
it will be that I
have been transformed
from the caterpillar of earth
to the butterfly of the universe.
-- John Harricharan
Perhaps they are not
stars in the sky,
but rather openings
where our loved ones
shine down
to let us know
they are happy.
~Eskimo legend

One isn't necessarily
born with courage,
but one is born with potential.
Without courage, we cannot practice
any other virtue with consistency.
We can't be kind, true,
merciful, generous, or honest.
~Maya Angelou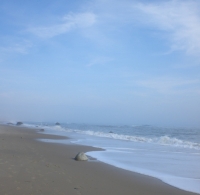 Ah, but a man's reach
should exceed his grasp,
Or what's a heaven for?
-- Robert Browning

Fall seven times, stand up eight.
~Japanese proverb
Have courage
for the great sorrows of life
and patience for the small ones;
and when you have laboriously
accomplished your daily task,
go to sleep in peace.
God is awake.
~Victor Hugo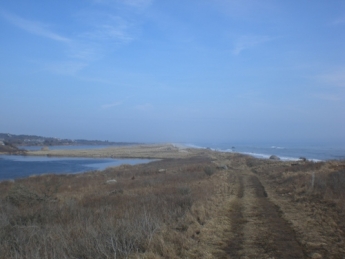 I won't let these few small ripples
disturb my inner lake.
~Rose Goff Maidoff

Patience makes lighter
what sorrow may not heal.
~Horace

Life shrinks or expands
in proportion to one's courage.
~Anais Nin

Fear and love can never be
experienced at the same time.
It is always our choice as to which
of these emotions we want.
~ Gerald Jampolsky

A nice definition
of an awakened person:
a person who no longer
marches to the drums of society,
a person who dances
to the tune of the music
that springs up from within.
~ Anthony De Mello
All growth is a leap in the dark,
a spontaneous, unpremeditated act
without benefit of experience.
~Henry Miller

Difficulties are meant
to rouse, not discourage.
The human spirit
is to grow by conflict.
- William Ellery Channing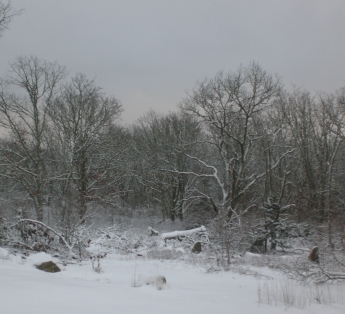 God grant me the serenity
to accept the things I cannot change;
courage to change the things I can;
and wisdom to know the difference….
...Living one day at a time;
Enjoying one moment at a time;
Accepting hardships
as the pathway to peace;
Taking, as He did, this sinful world
as it is, not as I would have it;
Trusting that He will make all things right
if I surrender to His Will;
That I may be reasonably happy in this life
and supremely happy with Him
Forever in the next.
Amen.
~Reinhold Niebuhr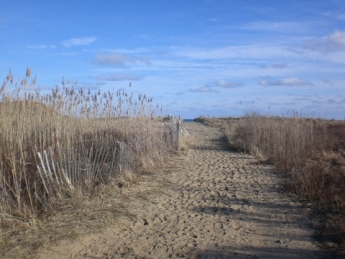 Courage is being scared to death...
and saddling up anyway.
~John Wayne
Courage is a kind of salvation.
~Plato

Courage faces fear
and thereby masters it.
~Martin Luther King, Jr.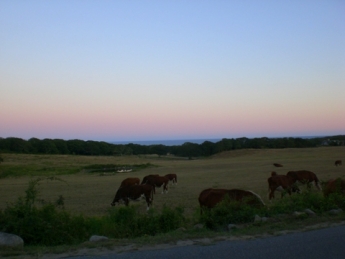 However long the night,
the dawn will break.
~African proverb
All things grow with time
except grief.
~ Jewish proverb
There are as many nights as days,
and the one is just as long as the other
in the year's course.
Even a happy life cannot be
without a measure of darkness,
and the word 'happy' would
lose its meaning
if it were not balanced by sadness.
~Carl Jung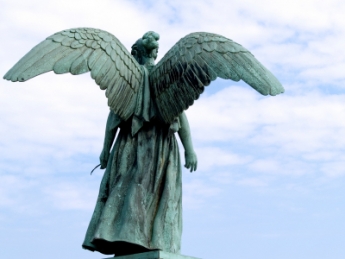 To have courage
for whatever comes in life
-everything lies in that.
~ Mother Teresa

Love one another and help others
to rise to higher levels
simply by pouring out love.
Love is infectious and
the greatest healing energy.
~Sai Baba

If you are poor, live wisely.
If you have riches, live wisely.
It is not your station in life
but your heart
that brings blessings.
~The Buddha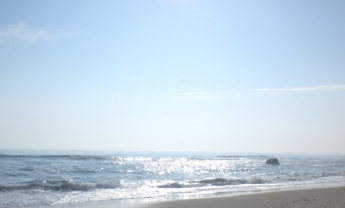 There is a place deep within you
where the whole Universe dwells.
A place of love and beauty,
truth, light and bliss.
Dwelling in this place
feels like coming home...
To visit this peaceful refuge
you need only your awareness.
Seeing this place in others,
you realize all are one...
~Ingrid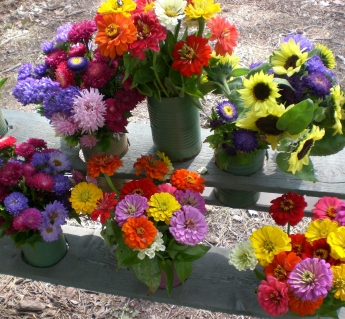 Participate joyfully
in the sorrows of the world.
We cannot cure the world
of sorrows,
But we can choose to live in joy.
~Joseph Campbell

Finches in the cherry tree;
spring morning at dawn.
Do you hear the divine music ~
the symphony of joy?
~Ingrid Goff-Maidoff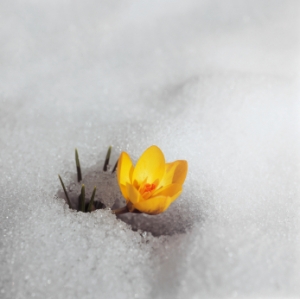 Joy lives like a jonquil in winter,
just beneath the surface
and still very alive.
~Ingrid Goff-Maidoff

If I could, I would pour
light into a spoon,
roll words of beauty into sweets,
fill the world with singing birds,
cartwheel through the heavens,
or somersault up the stairs…
I would do anything, if I could,
for you to feel better again.
~Ingrid Goff-Maidoff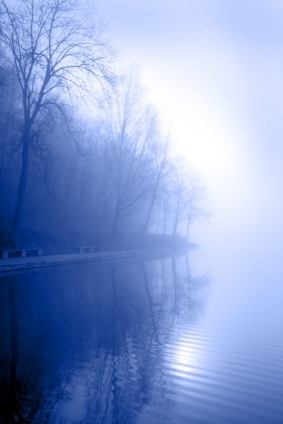 If God hath made this world so fair,
Where sin and death abound,
How beautiful beyond compare
Will paradise be found!
~James Montgomery.
There is no death!
What seems so is transition;
this life of mortal breath
is but a suburb
of the life elysian,
whose portal we call Death.
-Henry W. Longfellow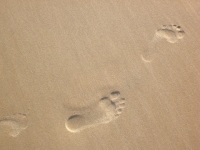 When I die,
when I leave this body-garment behind,
let me dissolve, content,
Into the All that is Love.
Let me lift as if on grateful wings,
that I gave myself to life fully.
Let me leave this world
with a heart that is Light
having loved every part
as much as I was able.
Let me dissolve into Love
like a pool of fresh rain
in the resurrecting rays
of a glowing morning sun.
~Ingrid Goff-Maidoff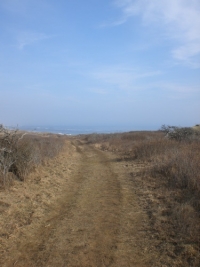 Go forth in every direction-
for the happiness, the harmony,
the welfare of the many.
Offer your heart,
the seeds of understanding,
like a lamp overturned
and re-lit,
illuminating the darkness.
~Buddha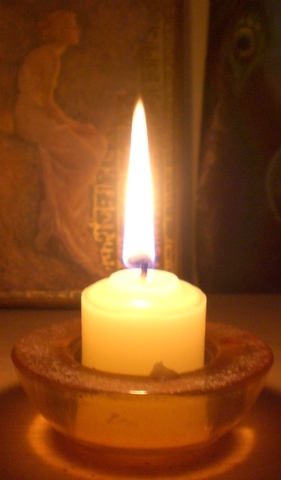 Click here to purchase a gift copy of Courage,
edited and hand-sewn
on the island of Martha's Vineyard
by Ingrid Goff-Maidoff.
Copyright 2007
Sarah's Circle Publishing
21 Marion's Way, Chilmark, MA 02535
www.TendingJoy.com