The joy book, excerpts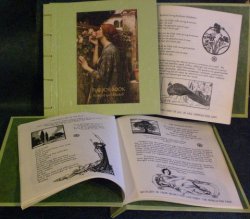 by Ingrid Goff-Maidoff

Take this
fanciful Joy.
Let it bloom
Inside you
like an orchid.
Let it open you
like a window.
Let it lift you up
to ride the wind.
Oh, Beautiful Soul,
pitch your tent
in this field of joy
and adventure out
from there...
The Joy book represents the culmination of years of exploration. It is a meditational book of sensual pictures, prose, poetry and reflective passages all of which instill a deep connection to the presence and the practice of joy. The book itself is a beautiful hand-made treasure, meant to be experienced and held. The following are just a few sips from its wellspring of love, harmony, beauty and Joy.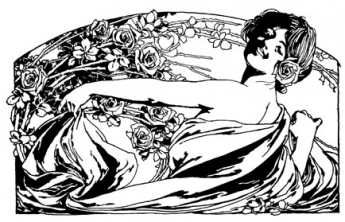 Imagine this. Before the world as we know it existed there was Joy: Uncaused Joy, Uncreated Radiance, and Spacious Bliss. Joy is the energetic substance and source, the field, force, breath, and the ground beneath us all ~ surrounding, flowing through, and upholding every existence. Yogic traditions give this a beautiful name: Sat Chit Ananda ~ Eternal Conscious Bliss. It is the essence of our being.
Waking up to this glorious presence may happen in an instant, or through the course of a lifetime of practice and reflection. Becoming aware of this eternal essence is the beginning of life's most exquisite adventure: the realization of our inmost Self, our original nature, our unconditioned wholeness. Joy exists, not because events unfold the way we want them to, but because it is the foundation of our lives.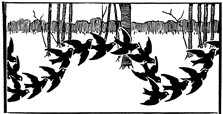 What if Joy was our essence: joy, love, innocence, harmony and bliss? And what if we have forgotten this and are instead living with a mistaken and impoverished identity? How do we return to the presence and practice of joy?
~
From Joy I came.
For Joy I live.
And in Sacred Joy
I shall melt again.
~Yogananda
~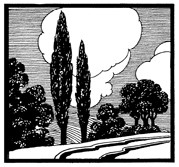 What is joy?
The ground beneath your dancing feet;
A flowing stream in the inner heart;
The fragrance of the air you breathe;
Your breath, my love, your breath.
What is joy?
The song of a bird in a fruit-filled tree;
Stars triumphing in the sky;
The oneness of waves in every sea;
Your face, my love, your face.
What is joy?
The tunnel of bliss
through which you were born;
Rain on a thirsty field;
An infinite love that knows no bounds;
Your life, my friend, your life.
What is joy?
A flame.
What is joy?
A gift.
What is joy?
A word.
What~
Oh Love, You ask
Such good questions!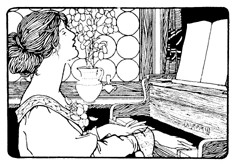 We must bring about a revolution
in our way of living our every day lives,
because our happiness, our lives,
are within ourselves.
~Thich Nhat Hanh
Many dictionaries reduce joy to a surface definition: the anticipation of something one wants or desires. The problem with wants and desires, a friend of mine once suggested, is this: He said, "The thing that ails people the most is that they have a 'great big God-sized hole' inside of them, and they try to fill it with the accumulation of all sorts of things, but this leaves them dissatisfied and they wander the world like hungry ghosts- feeding, consuming, and starving for something they are unaware they might actually already have."
You are seeking joy and peace in far off places,
but the spring of joy is in your heart.
The haven of peace is in yourself.
~Sai Baba
A NEW DEFINITION FOR JOY:
1: An abiding and profound sense
of love and belonging.
2: A deep passionate awareness
of the very act and art of living.
3: A sacred happiness. 4: An intimate trust.
5: A vibration. 6: An inner smile.
7: A Divine Current flowing through us
and into the world.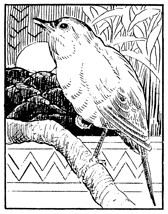 As essential and ubiquitous as air, the presence of Joy
is boundless, eternal, without beginning, without end,
spacious, ever-new, ever-flowing, growth, the expanding universe, infinite energy, bliss emptiness, the fragrance of a marigold, the free fluttering of wings…
~
How does Joy make itself known to us?
Through stillness and delight;
with kisses, sighs, candlelight and prayers;
through sensuous offerings,
dancing and feasts;
with symphonic sounds and savory spices;
intoxicating dreams, peaceful insights,
fragrance, color, wind;
with gifts, with love;
through silence and rejoicing;
with words and the
infinite space between them…
~
My hope is to remind you of this world -
this other world that you also live in.
Buddhists call it Boddhichita:
beneath all things exists the peace of love.
~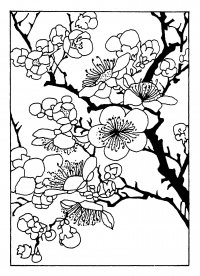 PAUSE FOR BEAUTY. PAUSE FOR JOY.
ALLOW LIFE TO DELIGHT YOU.
LOOK UP! LOOK UP! OH THE INFINITE SKY
~
I caught a happy virus last night
While dancing under the stars.
They say it's contagious
So kiss me.
~Kabir
Energy is eternal delight.
~William Blake
It is only as we allow
the Divine Current
to flow through us in and out,
then we really express life.
~Ernest Holmes