Tending joy volume 02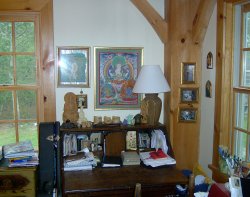 WINTER 2007
Ingrid's Web journal

In these posts I celebrate the life of
Joy & Love & Peace & Plenty
I share with Jonah, Rose,
and Isabella~ on the beautiful island of
Martha's Vineyard
where we are so blessed to live...
Oh friends, I promise many new things soon. I have been so busy designing books and gifts and cards of late, yet still have nothing finished to show you! The three books of quotations Andrews McMeel is producing are going to be beautiful. They are using real Japanese papers for the covers! I'm very pleased. They'll be out in the fall.
This little book deal has been both an excitement and a distraction.
Now I will shift my focus back to US and to all the beautiful things that are manifesting here in the studio.
LET JOY BE THE ROAD YOU'RE ON...
Ingrid. April 13th 2007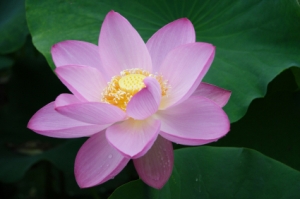 OPEN, OPEN,
OPEN LIKE A FLOWER...

4 of my poems from
Eternal Song, Blessings for the Path
of Love appear in this new book, To Have and to Hold.

I have 3 poems in this anthology for married couples...
Here'e a LINK to
some of the books my poems have found their way into.
~~~~~~~~~~~~~~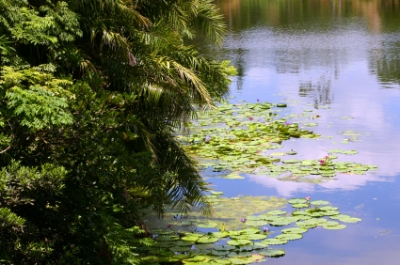 What is joy?
The ground beneath your dancing feet;
A flowing spring in the inner heart;
The fragrance of the air you breathe;
Your breath, my love, your breath.
What is joy?
The song of a bird in a fruit-filled tree;
Stars triumphing in the sky;
The oneness of waves in every sea;
Your face, my love, your face.
What is joy?
The tunnel of bliss through which you were born;
Rain on a thirsty field;
An infinite love that knows no bounds;
Your life, my friend, your life.
What is joy?
A flame.
What is joy?
A gift.
What is joy?
A word.
What~
Oh Love, You ask
Such good questions!
~Ingrid Goff-Maidoff
~~~~~~~~~~~~~
NOTE FROM JOY SCHOOL:
JOY DOESN'T TURN HER BACK ON PAIN.
Here is a
link to Nancy Aronie
filmed at Omega institute. She speaks in an open and profound way about what she is learning from having a son with M.S.
And here is a link to an inspiring little film on the
VINEYARD ENERGY PROJECT
by Jonathan Skurmik.
~~~~~~~~~~~~~~~~
March 30th
It's Van Gogh's Birthday today.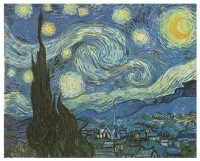 Love many things,
for therein lies the true strength,
and whosoever loves
much performs much,
and can accomplish much
and what is done in love
is done well.
~Vincent Van Gogh
I have a terrible need of — shall I say the word — religion.
Then I go out and paint the stars."~Vincent Van Gogh
~~~~~~~~~~~~~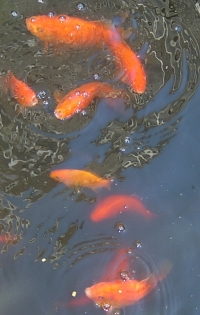 Here is a Zen teaching story:
One morning, two monks were walking together, and they paused on a bridge overlooking a large pond of orange fish. "Look how delightedly the fish are enjoying themselves in the sun-sparkled water," declared one monk. The other said, "You are not a fish, how can you know that they are enjoying themselves in the water?" To which the first monk replied: "You are not me. How do you know that I don't know that the fish are enjoying themselves in the water?"
This story reminds me of a poem I wrote to my husband which arose from some beautiful imaginings I had one morning while feeding our fish…
A Hundred Love-Thoughts
This morning from my window
the pond looked barren brown,
goldfish haunting its edges for food.
Taking their can down from the shelf,
I slipped on your big boots,
the closest to the door,
and shuffled out
feet swimming, laces trailing behind.
I scattered the flakes on the water,
and watched the fish feast,
darting like flames
in a cup of black coffee.
Looking up, the sky was cold and gray.
Looking down, I saw your boots--
your feet at the end of my body.
I imagined your hands
where my hands are,
your heart beating inside me...
Every day a hundred love-thoughts
flit like orange fish
to the surface of the hours.
They are the light in my eyes
when I greet you coming home,
the raised corners of my mouth
as I ask you how you've been.
~Ingrid Goff-Maidoff
~
And now, here is another thought:
We are as near to Joy
as fish are to water….
~~~~~~~~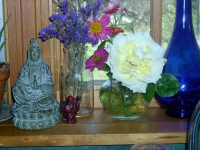 I've been reading Jennifer Louden's new book,
The Life Organizer, a woman's guide to a mindful year
, and I LOVE it. If I ever wrote a self-help book for living creatively and consciously, it would have been this one. Now I don't have to. If you go to
THIS LINK,
you'll find information about the book, and a sign-up for the gift of 52 weeks worth of questions to inspire your life.
~~~~~~
Spring is in the air! I've been writing up a storm,
creating lots of new books: coming soon!
And my daughter, Rose has been sewing up a storm.
Isn't she amazing?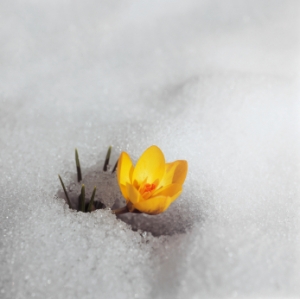 THIS JUST IN: ANDREWS McMEEL PUBLISHING WILL PRODUCE EXPANDED VERSIONS OF MY BOOKS,
FRIENDSHIP
,
HAPPINESS
, &
LOVE
THIS AUTUMN. PRETTY EXCITING!
IN THE MEANTIME, when you purchase a handmade copy from me, I'll make sure to sign it.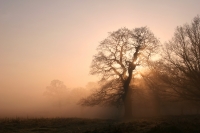 A Song of the Morning
Yes ~
a feeling finds its way,
rising from the deep,
the days are splendid gods,
each urging me from sleep…
Rise my love, my beautiful one,
Come away…
Each morning a new book
with You on every page ~
Come, my love, come meet me.
Each moment another gift
to lift the wrapping from…
I do not long for a simple life ~
What I want is a life that feels full:
windswept, fragrant with You,
lit up and cluttered with Joy.
Come now, Holy Day,
come fill me up with gladness…
~Ingrid Goff-Maidoff
The above poem stretches out from the thesis, "The days are gods,
only no-one suspects it." ~Ralph Waldo Emerson,
and also includes inspiration from The Song of Songs.
~~~~~~~~~~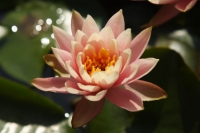 POETRY INSPIRATION ~ Poetry Chaikhana
My friend Beth introduced me to this site which offers to send a poem every day via email. Ivan chooses beautiful poems, very mystical and inspiring. I highly recommend visiting and signing up.
Poetry Chaikhana ~ Sacred Poetry from Around the World
What is a Chaikhana? He writes:
A chaikhana is a teahouse along the legendary Silk Road pilgrimage and trading route linking China to the Middle East and Europe. It is a place of rest along the journey, a place to shake off the dust of the road, to sip tea, and to gather together to sing songs of the Divine...
This reminds me of a wonderful dream I had once of just such a place. I called it the Nirvana Cafe.

I love how we can gather on the internet together, sip tea, and share poetry. Isn't it magic? Isn't it miraculous?
~~~~~~~~~
Here is another POETIC EXPERIENCE
It is the voice of Robert Bly reading his translation of Antonio Machado's poem, "Last night as I was sleeping." This is produced by Four Seasons Productions, combining words, images and music. It is very transporting and beautiful. They have a trailer of other poems too: Rumi and Neruda among others.
~~~~~~~~~~~~~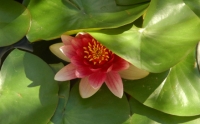 Here is one of my favorite, heartwarming prayers- I share it for a fusion of my birthday, March 14th, and St. Patrick's Day.
Lyrics to Saint Brigid's Prayer

I'd like to give a lake of beer to God.
I'd love the Heavenly
Host to be tippling there
For all eternity.

I'd love the men of Heaven to live with me,
To dance and sing.
If they wanted, I'd put at their disposal
Vats of suffering.

White cups of love I''d give them,
With a heart and a half;
Sweet pitchers of mercy I'd offer
To every man.

I'd make Heaven a cheerful spot,
Because the happy heart is true.
I'd make the men contented for their own sake
I'd like Jesus to love me too.

I'd like the people of heaven to gather
From all the parishes around,
I'd give a special welcome to the women,
The three Marys of great renown.

I'd sit with the men, the women of God
There by the lake of beer
We'd be drinking good health forever
And every drop would be a prayer.

To hear Norin Ni Rian perform it, click this link.

St. Brigid's Lake of Beer

~~~~~~~~~~~~~~~~~~~~~
I was inspired this morning by "Letters from an Open Heart," a newsletter from Annie atSOUL FLARES. She wrote about self-acceptance, and invited thoughts on inner contradictions. I went for a walk and wrote a little ditty, and sent her a little note as well.
Joy is not in pretty things,
tho I do find some joy there.
Joy is more an inner spring,
forgotten time to time...
I could take my failures
and cook a wondrous, savory stew,
and therein find some nourishment,
and see myself more clear and true...
For I am neither bad nor good,
unselfish or unruly:
I am everything and all,
if anything, if truly.
~Ingrid Goff-Maidoff

I used to be quite critical of my apparent contradictions and hypocrisies (ok, I still am) but what has eased my mind and heart a whole lot was the realization that nothing is simple- Life is, and we are, complicated, rich, textured, multi-faceted gems. I love that we call our textured, layered, multi-faceted aspects our "stuff" - it's also the paint we apply to our canvas, the warp and weft of our tapestries, the language of our dreams and poems...
Walt Whitman wrote "I contain multitudes" in his poem "Leaves of Grass." We each contain multitudes ~ this is what unites us; in this we meet as one.
~Ingrid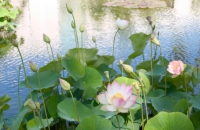 LOVE BLESSING: May the sun shine with generosity upon you.
May the good earth nourish, bless, and comfort you.
May the waters of the world caress and cleanse you.
May your passions always feed an inner flame. May love, pleasure and affection
give a lightness to your steps,
and the joy of life together
shine with brightness from your souls. May your days and nights together
be a witness to the beauty
of ever-expanding passion, peace
and never-ending Love.

~Ingrid Goff-Maidoff
from my book, ETERNAL SONG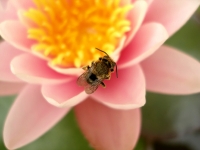 ~~~~~~~~~~~~~~~~~~~~~~~~~~~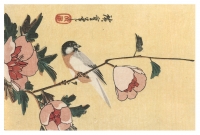 I have created two inspirational pieces on the soul. These are personal reflections - I hope not too personal. All in all, it is my hope in writing that I am not simply revealing something of myself alone, but that the reader finds the words and musings of a sister-soul, and the whispered memory of a Holy ground.
SOUL:THE WANDERING JEWEL

MY SOUL STRETCHES OUT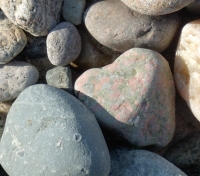 I was flipping through a pocket thesaurus the other day,
(a highly fun activity) and I discovered that another word for
BEAUTIFUL is "Pulchritudinous." I would never dare call anyone
pulchritudinous...it just doesn't quite sound right. But here is a list
of absolutely TRUE compliments FOR YOU.
~Jan 31 2007
~~~~~~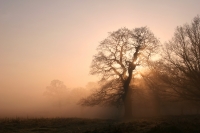 Grace
Slips in ~
Sunrise,
Lightness,
A cleansing wave ~
When I
Remember
I am
Held.

~Ingrid Goff-Maidoff
Jan 30th 2007
~~~~~~~~~~~~~

The purpose of our lives
is happiness and joyfulness.
That is very clear.
~His Holiness the Dalai Lama

CLICK HERE TO VISIT MY JOYFUL QUOTATIONS PAGE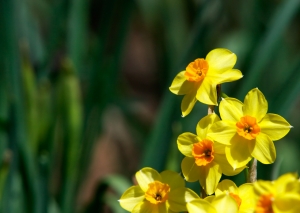 JOY LIVES

Like a Jonquil in winter,
just beneath the surface
and still very alive.
Invisible sometimes, yes~
here memory assists
(of a pitcher filled with
sunny blooms
on the old farm kitchen table.)
Inaudible, maybe, yes...
we supply our own song.
And then, as promised, yes,
full fragrance, color, light
rise through the pregnant darkness,
lifting higher into Yes.
Joy lives, poised
in all that is possible, yes,
and the sweet splendor of the now.
That is to say, oh yes,
here and forever-more.

~Ingrid Goff-Maidoff
~~~~~~~~~~~~~~~~~~~~~~~
Joy is a decision. Choose Joy.
~~~~~~~~~~~~~~~~~~~~~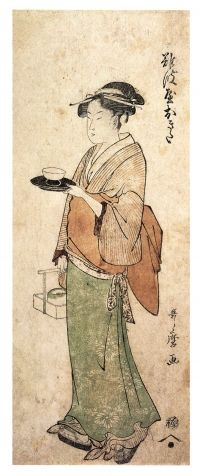 Most often, what I long for is a grace-filled hour.
Well, I suppose, to be honest,
an infinite succession
of grace-filled hours....
~~~~~~~~~~~~~~~~~~~~~~~~~~~~~~~~




NEW PRODUCT: BOUNTIFUL BLESSINGS GIFT BAGS

~~~~~~~~~~~~~~~~~~~~~~~~~~~~~~~~
ANOTHER NEW DELIGHT: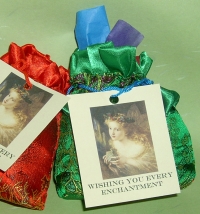 WISHING YOU EVERY ENCHANTMENT GIFT BAG
~~~~~~~~~~~~~~~~~~~~~~~~~~~~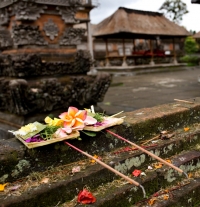 This year I would like to learn how to embody joy- This makes me think of MATT HARDING DANCING.
If you haven't experienced this three minutes of joy, go there now!
It's an instant boost.
Now millions of people have been inspired by his adventure.

~~~~~~~~~~~~~

~~~~~~~~~~~~~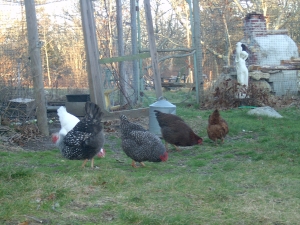 My grandfather, Arthur, called his chickens his "girls," and he doted on them. We dote on ours as well, fluffing the coop with sweet fragrant hay, and supplementing their grain pellets with lettuce, cheerios, and macaroni and cheese.

Sometimes, when the sky seems free of roaming hawks, we let the chickens out of their pen to scratch happily in the yard. They often settle on the southern steps of the house, peering curiously through the French doors and clucking, their heads cocked as if to say, "we see the cats are allowed to luxuriate within, might we too be invited in, perhaps for a spot of tea?" And my husband Jonah, who is the practical one, lays down the law and says that because of their incontinence they must always stay outside.


~~~~~~~~~~~~~~~~
WINTER WARMER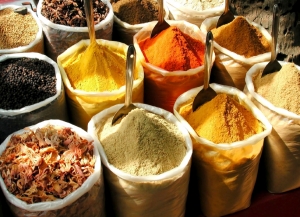 Friends came over the other evening. The children played dress-ups, and Jonah made Mulligatawny Soup with red lentils, ginger, green chili, coriander, tumeric, coconut milk, cilantro and other delicious ingredients. Nothing like friendship and comforting spices to warm a winter night.

I'm reminded of a blessing from my book, ETERNAL SONG, Blessings for the Path of Love:

May you enjoy
a world of spices
in your kitchen.

May you enjoy
a world of friends
around your hearth.

May family be sacred
and your bed
a holy place.

~Ingrid
~~~~~~~~~~

FULL MOON OVER STATE BEACH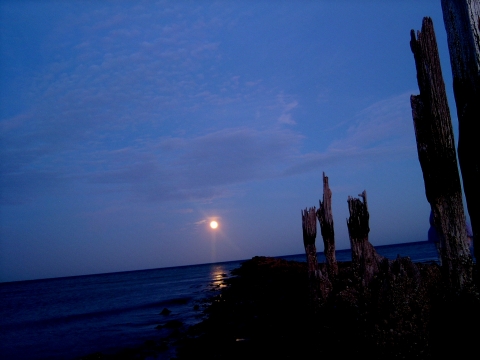 My friend Susan moved to California and I see her once a year. She is someone I feel completely myself and seen with. She came over for a walk and tea and conversation. We talked about everything from work to love to life of the Spirit. As she was leaving, she said, "It was wonderful to share this time together, drawing down the moon."

~~~~~~~~~~~~~~~~~~~~~~~~~~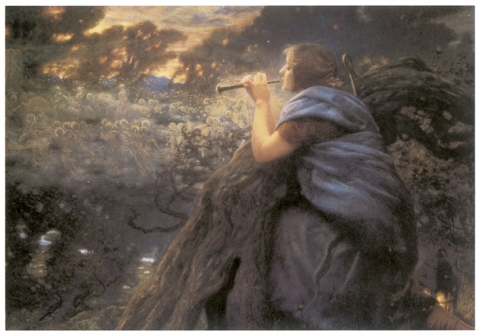 Helen Keller, in her memoir, "Midstream, My Later Life," wrote, "I believe that in the life to come I shall have the senses I have not had, and that my home will be beautiful with color, music, speech of flowers and faces I love." When I read her words I think that she has described my present life to a tee.

She also wrote, "Observers in the full enjoyment of their bodily senses pity me, but it is because they do not see the golden chamber in my life where I dwell delighted; for dark as my path might seem to them, I carry a magic light in my heart."

What double fortune, I remind myself, to be in the full enjoyment of my bodily senses, to have a home beautiful with color, music, the speech of flowers and faces I love, and also to know that "golden chamber" in my heart in which I often dwell delighted. When I remember to keep these two fortunes in balance, not neglecting one for the other, the senses for the spirit, my life feels a tender blessing and a grace.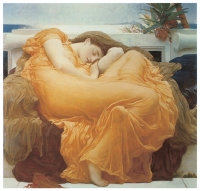 TENDING JOY ARCHIVES