Ingrid's studio tour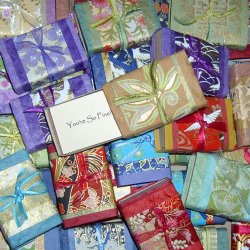 Welcome to my world!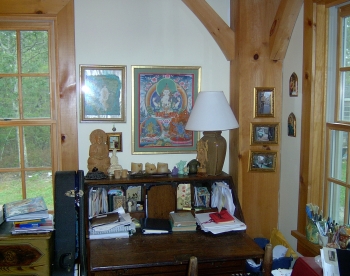 This is the desk where I write, when I'm not sitting outside, or at the kitchen table, or on the bed......this pleasant room is above ground, with a view of the goldfish pond.


This is one of my work tables downstairs.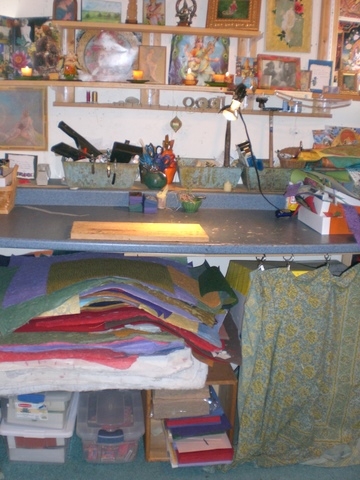 Here is the other.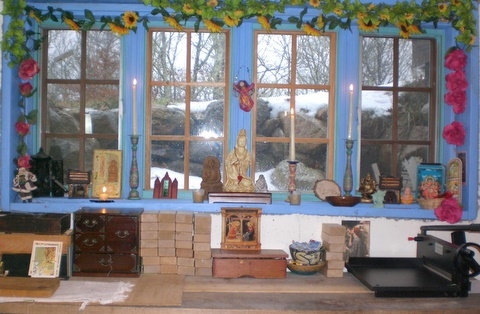 Finished Books waiting for their new homes.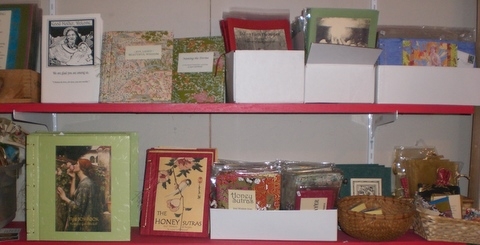 I work in one room in the basement while Jonah and the girls are at school. I used to call this room "the Bliss Factory," to counter my husband's name for it which was "the dungeon." In any case, it is here I am blessed to be doing what I love. And I am truly following my bliss.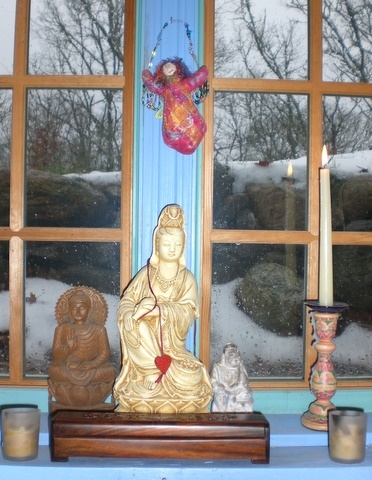 I have lots of Buddhas for inspiration. They make my workspace feel sacred, holy, and full of promise. For me, they are wonderful images of someone held in the arms of the Divine, as well as great channels of insight and creative energy. They represent a harmony of passion and peace and keep me in very good company.

A little candlelight goes a long way...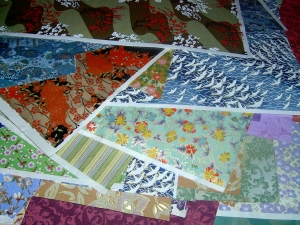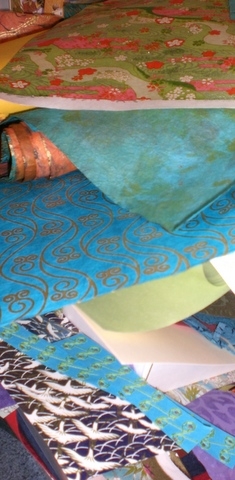 I use gorgeous papers from all around the world.

"Now you whose day it is, make it beautiful.
Get out your rainbow colors so it will be beautiful."
~Nootka chant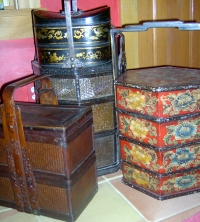 I Carry my wares to the shows in these beautiful Chinese Wedding Baskets. So lucky!
Well, that's just a glimpse. When you order books, cards, and gifts, this is where I'll go to cheerfully create them for you, wrap them, and send them on their way.
Love and Joy,
Ingrid