Wedding blessings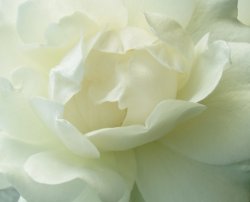 by Ingrid Goff-Maidoff
from Eternal Song, Blessings for the path of love

Divine Wisdom, Eternal Love,
Guide these two on their journey together.
Keep them faithful and strong,
able to bend like pines before the wind.
Give them the wings of love
to rise above petty differences.
And keep a song in their hearts.
Let them witness life's beautiful radiance
as the sun rises in the morning
for another day of joy.
And give them many moons
and stars to count their blessing by.
~~~~~~~~~~
Keep your dwelling strong,
each a shelter for the other.
Keep your dwelling peaceful,
a place to rest and be inspired.
Keep your dwelling beautiful,
see the sacred in all things.
May all who come to see you
know they visit a house of love.
Keep your dwelling simple,
not to crowd out essential things.
Keep harmony in your dwelling
by sharing a common dream.
Guard each other's solitude,
that neither becomes lost to the Self.
And be good company to each other,
that neither feels alone.
~~~~~~~~~~~
May your days be made full
with the wonder of your being,
the wonder of each other
and your lives upon this earth.
May your days be made full
with the wonder of existence
of the earth amid the stars,
the stars amid the heavens,
and the heavens within your hearts.
~~~~~~~~~
May the sun shine with generosity upon you.
May the good earth nourish, bless, and comfort you.
May the waters of the world caress and cleanse you.
May your passions always feed an inner flame.

May love, pleasure and affection
give a lightness to your steps,
and the joy of life together
shine with brightness from your souls.
May your days and nights together
be a witness to the beauty
of ever-expanding passion, peace
and never-ending Love.
~~~~~~~~~~~~~~
For other Wedding readings, refer to Blessings for the Path of Love, also excerpted from the gift-book Eternal Song. And, of course, we hope you'll buy the book!
~~~~~~~~~~~~~~~~~~~~~~~~~~~~~~~~~~~~~~~~~~~~~~~~~~~~~~
WOULD YOU LIKE TO BE DELIGHTED?
SIGN UP for the PORTIONS OF JOY E~NEWSLETTER