Simple pleasures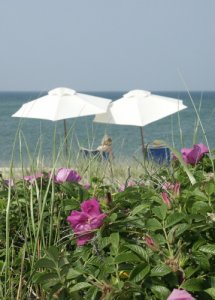 & Counted Blessings
by all of us

Let this list inspire a list of your own.
We have so many blessings to count~
so much to be thankful for!
Beginning with...
making presents for a teacher
love notes in a lunch box
an inspiring quote
puppy love
snow drops
crocuses!
the poetry of the imagination
a bundle of magazines from the magazine fairy
chocolate hazelnut spread with whipped cream in a crepe
photographing details
feeling on purpose
red lentil soup
fixing a leaky bathtub
staying calm when there's a fire in the oven...
good friends over for dinner, less calm about the oven fire, but amused...
candlelight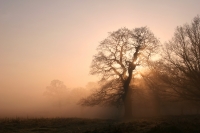 finding an honest mechanic
cold orange slices
the glittering surface of snow
the return of health after an illness
comforting a friend
The medicinal properties of poetry
a pink rose in wintertime
blue glass bottles
jasmine tea
orange blossoms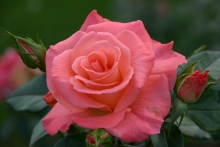 butterflies…
a frog in a pond…
summer-smelling sheets from the line…
beach glass…
finding a memory from childhood in a drawer…generosity...
a grateful heart...
tomato soup...
door bells...
postage stamps...
having a child slip a trusting hand into yours...
candlelight ...
walking in the moonlight ...
eating pomegranates with a friend ...
braiding a daughters' hair...
reading poetry ...
lily of the valley...
chocolate...
a warm bath...
jasmine tea...
receiving a letter from a friend...
giving clothes to the salvation army...
the smell of bread baking...
picking apples...

smelling the rain ...
a rose in the wintertime ...
wood smoke in autumn...
crunching autumn leaves on the side-walk...
cuddling with the kids...
watching an uplifting movie ...
fragrance, from good home-cooking to incense in a sacred space ...
saying grace at dinner-time ...
making up the guest bed for an old friend ...
collecting stones while walking on a beach ...
removing clutter from one corner at a time...
washing the dishes after a lively dinner party,
reflecting on the conversations we had...
a job well done ...
taking a quiet walk...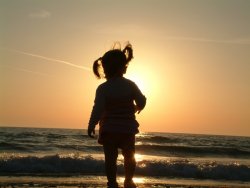 seeing the sun come up ...
watching the sun set...
talking to a friend ...
praying...
raking autumn leaves ...
The blanketed silence of the world covered with white snow...
The fragrance of jasmine blooming in my living room...
The crunch crunch crunch of new snow underfoot...
The sign in my friend's kitchen that says, "Taste Life, it's delicious"...
Holding a happy memory in my mind, feeling it warm and flutter in my heart...
berries in the wintertime...actually berries all the time...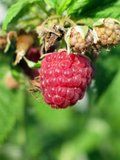 Seeing the Garden Buddha wearing a white cap of snow, still smiling with a peaceful joy...
Reading the passage of a book that gently unlocks a mental door...
walking home in the moonlight...
Holiday cards from friends with pictures of their growing children, how beautiful, what promise, how divine they are!
Splitting oak logs and stacking them in a pile on the porch...
Lighting the evening fire...
slowing down long enough to really pat the cat...
Encouraging other people's hopes and dreams...
Holy imaginings...
reflecting on something beautiful or true and feeling myself expand and grow...
Turning to face the sun...
walking to the mailbox with a letter to a friend...
practicing generosity...
giggles...
Watching my son sleeping safe and sound in bed…
Kissing my son goodnight…
Mourning doves at dawn cooing to each other…
Clarity of a star-filled desert sky…
Prayer at the end of another day…
Marshmallows floating in hot cocoa….
Fresh burst of lemon soap at the dining facility….
Salt spray from the ocean on my face….
Being proud of myself….
Closing my eyes and surrendering to my dreams….
A happy memory rekindled by a scent….
A shower so hot it gives me goose bumps….
Asiago cheese baguette, extra light olive oil, Italian herbs, fresh limejuice, parmigiano and sea salt…
An inbox full of emails….
Walking down memory lane with a photo album…
Beethoven's Moonlight Sonata…..
The light fluffy snow that falls as the evening passes……
Tag! You're it!….
A pillow fight….
Seeing the butter melt on brown bread straight from the oven….
Smiling at a stranger and watching the smile light up their eyes….
The wind blowing through my fingers….
A good night kiss…
A rose garden….
Butterflies and wildflowers….
Humbugs….
Ganong's Chicken Bones….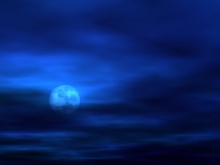 Swimming naked in the ocean in the middle of the night….
Riding in a sleigh with the full moon as a guide…
Splashing through mud puddles during a thunderstorm….
Receiving a handwritten letter through the mail….
Thinking of beautiful names for my unborn children….
Clothes fresh and warm from the dryer….
Fish chowder with black pepper and corn….
A stroll through the woods during Indian Summer….
Listening, smelling and feeling the rain….
Finding a mermaid's tear…
The smell of gingerbread…
Mixing (and munching on) peanut butter cookie dough…
Seeing my son happy….
A long hug from my Mother…
Reading old love letters….
Reaching a goal I set for myself….
Smelling fresh basil…
Doing something I am petrified to do…
Pulling fresh carrots from the garden…
Frying the balls of dough from my Grammy's donuts…
Playing hide-and-seek in the rhubarb patch…
Bursting tar bubbles on a really hot summer day…
Wishing an old friend Happy Birthday…
Watching a good foreign movie with some kettle corn…
Any Barbara Kingsolver novel…
The warm glow of a single candle in a dark room…
Christmas time at home…
Bushwacking…
Cross country running up and down an old skiing mountain…
Figure skating on a frozen pond illuminated with ice candles….
Daffodils…
Freeport, Maine…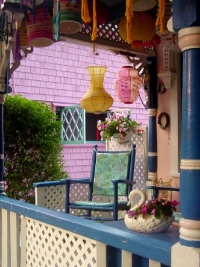 laughing with a group of friends...
a painted porch...
seeing moonlight on my daughter's pillow...
goodnight hugs...
the space between the branches on a river birch in the middle of the winter...
the smell of fresh ground coffee in the car on the way home from the market...
basil...
knock knock jokes...
something delicious...
the pinking of the bottom of clouds as the sun sets...
the dimly lit darker half of the moon...
my husband's humming while he works...
the spray sound of Canadian Geese landing on the lake...
weekly telephone calls with my sisters...
navel oranges and ruby grapefruits...
making (and eating) homemade soup...
cutting fresh flowers for the house...
sweatshirt weather ...
lavender scent on the sheets ...
sewing quilts to comfort others...
walking in the rain...
hugs.long hugs ...
the sound of wind in the pines...
the scent of rain on hot pavement...
perfume…
Reading...
Staring into the embers of a fire...
Crisp apples...
holding hands...
Pressing leaves...
Maple syrup...
Hot coffee...
Listening to the kids...
A loving touch...
Hot soup...
Pie...all kinds...
Pot-luck suppers..
Good friends...
Being acknowledged...
Doing a good deed secretly...
Walking to the ocean...
Chopping wood...
First snow...
Sledding...
red licorice…
A hot bath on a cold day...
Hot water bottles...
Expressing Love...
Dressing up...
Faded blue jeans...
walking in the woods...
the circus...
bubble gum…
meditating…
Eskimo kisses...
Playing in the warm summer rain ...
Lightning and Thunder...
grand kids on the holidays...
singing Christmas carols...
hanging sheets on a windy day...
smelling those sheets that night...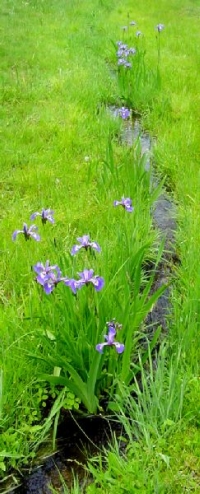 The sound of kids playing...
hearing the church choir sing...
reading to a child...
laughing until you cry...
floating on an air mattress...
hot cocoa...
warm socks...
fresh-baked cookies...
lady bugs in the garden...
the first tomato from the garden...
roses...
church bells in the distance...
the wind in the trees...
picking a grapefruit for breakfast...
purring cats...
hearing rain on the roof...
Sundays with children...
grandchildren...
Walking in New Fallen Snow...
Watching the birds at the bird feeders...
coming upon a baby deer and its mother...
hot coffee from fresh beans...
candles...
collecting shells on the beach...
sea air...
silk...
diamonds...
an ongoing "journal of gratitude"...

Taking a walk on a clear morning...
the honking of geese returning from the south...
Candles and a fire on a cold wintry evening...
love notes...
finding a coin on the ground,
or a forgotten dollar in your pocket...
A good night's sleep...
random acts of kindness...
The sound of crickets outside an open bedroom window...
Rocking a baby to sleep...
A favorite old song...
the juke box...
the radio...
The smell of cookies baking...
tea time...
Red geraniums growing in a clay pot...
A good book and time to read...
Roasting marshmallows over a campfire...
Reminiscing through old photo albums...
A new box of crayons...
pajamas...
the moon...
rainbows...
the sun behind a cloud...
walking to the mailbox...
a week-end retreat...
performing in a play on opening night...
buying Christmas presents months ahead of time...
elastic waistbands...
long underwear on a cold day…
Running along the beach...
long lazy afternoons with no schedule...
community theatre...
Listening to children laugh and play...
riding a bike...
a quiet country road...
Go out on a date with my husband...
Celebrating birthdays...
reading a story to a granddaughter after her bath...
walking on the beach at night...
vacation days at the ocean...
visiting with cousins...
picking blueberries...
learning to swim...
knitting ...
making doll clothes...
clothes-pin dolls...
tomatoes and cucumbers from the garden...
roses and zinnias...
Potato Soup...
Cuddling...
Pasta...
Autumn...
Rainbows...
Bargains...
Waterfalls...
True friends...
Helping others...
Stargazing...
Reaching a goal...
Sweaters...
Camping...
Music...
Dancing...
Swimming...
cake...
Volleyball...
Running...
Buying yourself a gift...
nursing a child to sleep...
Waking up refreshed BEFORE the alarm goes off...
apple blossoms in spring...
Laying on the sweet summer grass...
telling jokes...
Playing catch in the backyard with dad...
Ice skating on a winter's afternoon...
Sleeping in late ...
Take Out food ...
A long soak in a hot tub...
A nap in the hammock ...
Afternoon Tea under a shady tree...
A long walk in the woods...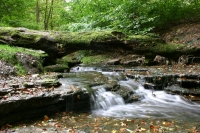 A babbling brook ...
Laughing until your face hurts...
Feeding ducks at the pond...
Sticking your toes in wet sand ...
Watching Fire-flies at night ...
Listening to crickets and cicadas chirp ...
A late night skinny dip...
A midnight walk on the beach ...
Smelling a newly opened rose ...
Washing your hair in rainwater ...
Watermelon slices on a summer day...
Sitting in a field of wildflowers...
Having a Butterfly lite on your hand ...
The comfort of a pet ...
Watching birds splash in the birdbath...
Midnight snacks ...
Rummaging through boxes in the attic ...
Meeting a friend for lunch...
Ice Cream for breakfast ...
Collecting sea shells ...
doing things for others...
beautiful wrappings,...
marbles...
quotes, ...
people's stories...
jewels that shine...
smooth skin and nourished hair...
forcing bulbs on a winter windowsill...
remembering how it felt to have your mother hold you...
Sunsets..
Night...
Time Alone...
Vanilla...
Swimming...
Cotton Candy...
Carnivals...
Fairs...
Amusement Parks...
Cartoons...
Hot Showers...
Laughing...
Making Others Laugh...
Helping Other People...
feeling appreciation...
Chili...
Good Friends...
Road Trips...
expecting a baby...
feeling a baby move inside you...
ultrasounds...of babies...
riding bareback...
humming ...
a dog's friendly greeting...
snow fall early evening...
watching sunsets from a boat...
collecting seashells...
learning how to whistle...
Spring mornings...
baby smiles and dimples...
smelling the rain on summer dust...
getting a card from an old friend...
watching seedlings push through the ground...
helping someone learn...
The romantic crooning of Frank Sinatra...
Egg nog...
children sleeping soundly, safely tucked in bed...
The smell of pine trees...
snuggling ...
patchwork quilts...
gingerbread men...
gold foiled chocolate coins...
wrapping gifts...
cats curled up by the fire...
first snow...
mittens...
olive oil...
biscotti...
kumquats...
fondue...
fortune cookies...
jacks...
hide and seek...
kick the can...
silly putty and the Sunday funnies...
playing with yo-yos...
bubble gum...
being in charge of dessert...
mountains...
moonlight...
flowers blooming on wooded trails...
winding rivers...
babbling brooks...
clouds...
robin's eggs...
daffodils...
wildflowers...
gardening...
the symphonies of birds and humankind...
skipping stones...
The fruits of the earth that nourish us so well...
Poetry...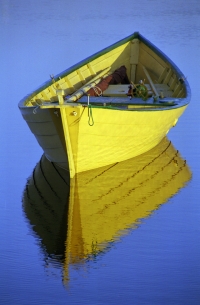 rowboats...
warm blankets...
Fairy tales...
grandparents...
best friends...
solitude and togetherness...
being kind to someone...
doing something well...
falling in love...
being in love..
staying in love...
magic markers...
restaurants...
The sound of a crackling fire...
A baby clapping and squealing...
The smell of a baby after a bath...
a Homecoming Dance...
The red fox napping under the evergreen tree...
The sweet smell of bread baking...
A bird at my window on a sunny morning...
"Special Occasion" wine on an ordinary day...
Reading a good book by firelight...
Collecting Autumn leaves in the woods...
fishing on the river bank...
Walking the beach at sunset...
Taking a drive on a pretty road...
Swinging on swings.
remembering a loved one's smile...
rain hitting the window...
warm socks...
a bubble bath...
sun shining through clean windows...
a nap...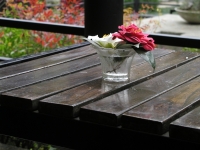 The sound of a train in the distance...
ocean spray...
garden hoses...
watermelon...
the heady scent of lilies...
fountain pens...
love notes...
hummingbirds...
dragonflies...
a red cardinal on a winter landscape...
kissing the temples of a child...
fireflies...
kissing...
a ball of strong twine...
Swiss Army Knives...
birch trees...
square dancing...
reflecting...
rejoicing...
freesias...
strawberries...
popcorn...
guitars...
piano lessons...
applause...
a clean car...
building something...
painting...
talking on the phone...


a vase of roses in the wintertime
stone walls...
a long dirt road...
the invitation of morning...
remembering a good dream...
telling stories...
cold beer...
fresh water...
kind words...
a warm bed...
enough to eat...
LOVE...
the smell of baking…
The gratitude on the face of a co-worker when you tell them they are doing a great job…
Smiling at "strangers," and having them smile back…
keeping a journal…
Making wishes on shooting stars…
Holding the door open for someone…
Letting TWO cars into the traffic flow instead of just one…
Birds eating from the backyard birdfeeder…
Watching a squirrel eat a nut…
A slice of hot pizza…
the smell of apples and cinnamon baking…
an e-mail joke that makes me laugh…
reading a quotation that makes me catch my breath because of its profound simplicity,
a seagull's cry…
crocuses in the snow…
a cat sitting in a window…
The first bud of Spring…
the first warm day of Summer…
the first falling leaf of Autumn…
the first snowflake of Winter…
enjoying all the seasons of nature and of life...
snow falling past a streetlamp…
Feeling blessed and elated after hearing my grandson call me "Nonni" for the first time...
Hearing my Granddaughter asking to come to my house…
A beautiful sunset…
lilacs…
walking around a mountain lake…
The smell of a new book….
skinny dipping in the silky water of a spring-fed pond…
Discovering an author who voices things that I am incapable of putting into words…
The first sip of strong, fresh coffee in the morning...
A soaring bald-headed eagle…
Chickadees expressing their delight whenever I go outside to refill the bird feeders…
beautiful red cardinals…
The fresh smell of morning…

The fun of a doing a kindness or good deed in secret…
Smiling…
the nuzzle of my dog awakening me to share his joy of the new day.. ..
having a child climb up on my lap…
slowing down long enough to hold and pat the cat…
warming up by a winter fire…
choosing postage stamps…
Crafting…
Spinning…
Weaving…
hand embroidery…
using my hands ..
lights on people's porches to help guide us through the snowstorm at night…
Finding perfect pieces of blue sea glass, a flock of birds flying in formation overhead… fields of wheat swaying in the same direction as if dancing…
flowers poking through picket fences...
Snuggling under a warm blanket…
sending a letter to a friend…
Sitting in front of the fireplace hearing it crackle and pop...
A warm cup of cocoa or Chai tea to warm me…
Baking cookies, cakes and other holiday goodies…
Lighting peppermint and cinnamon scented candles all around the house…
Seeing birds flock to the extra food and suet I put out for them during winter…
Watching squirrels chase each other around the trees…
The crunch of fallen leaves underfoot…
Watching the sunrise over the lake…
Hearing the morning cacophony of birds…
Getting Christmas cards…
Curling up with a good book in the bay window… My grandchildren's laughter when we play together…
Big hugs from my husband…
Big, feathery snowflakes…
Midnight services on Christmas Eve…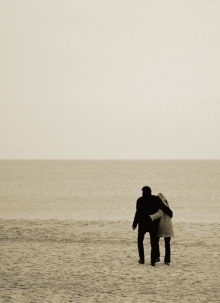 Long walks along the beach with my husband…
My cat snuggling next to me at night…
A phone call from my daughter, just to talk…
Finally learning how to sketch…
Plunking on the piano for myself, alone….
Having spray come back on me, watering on a windy day, the garden. ..
Listening to the breeze rustle through the garden…
Observing new growth in the garden….
Brushing lavender and rosemary to release their scent….
Clipping fresh herbs for dinner …
Shifting mulch because birds have been in the garden…
Harvesting seeds to replant in the garden….
Planning a new planting for the garden….
Believing that the world is a garden….
riding my bicycle on a quiet country road, feeling connected with my surroundings…
Potato Soup…
Cuddling…
Pumpkin Pie…
Autumn…
Rainbows…
Bargains…
Nature…
Waterfalls…
Hugs…
Reading…
True friends…
Helping others…
Stargazing…
Cooking for others…
Reaching a goal…
Flare jeans…
Sweaters…
Camping…
Movies…
Music…
Dancing…
Walking…
Swimming…
Yellow cake with chocolate frosting…
Praying…
Volleyball…
Running…
time with friends and family…
Hoosier potatoes…
Buying a gift for myself…
an afternoon nap…
The sound of children laughing …
Talking about the "good ole days" …
Waking up refreshed BEFORE the alarm goes off…
Sunrise…
Sunset…
Winter Quiet…
Inner Winter Growth…
Others' Spirits…
big smiles, lighting up the eyes…
Dancing…
A Faithful Dog…
Puppies…
Health & Home & Children…
Grandchildren…
Memories of Loved Ones who have passed on…
Today…
morning sun on the garden…
my mother's smile…
the stillness of the river…
clouds…
music that floods my senses…
writing and telling stories…
curling up with my purring kitties…
listening to music while driving in the rain…
looking at my wedding photos…
buying fresh flowers from a sidewalk stand…
good people...
curly hair…
the joyful exuberance of a friend…
~