>
Back
Happiness Quotations Gift Book ~$6.00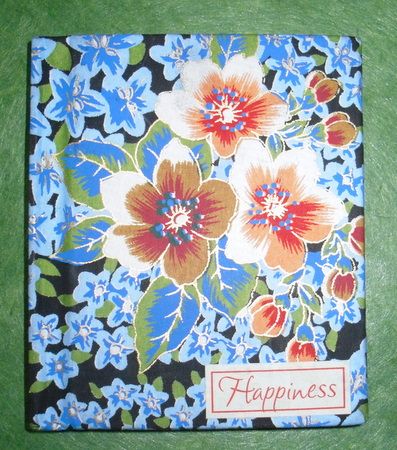 Happiness Quotations Gift Book ~ $6
This little book is filled with inspirational quotes reminding us of the happiness that we are blessed with, or rarely must pursue. Keep it for yourself to reflect with during a quiet moment in your busy day, or gift it to anyone you think could use a boost. It is the perfect size for pocket, purse or backpack.
Made with exquisite Japanese paper, it is a miniature 3 1/4" by 3 3/4". with 64 pages packed with inspiraiton.
Reading these quotations, you will find that happiness is a quality of temperament, perspective and inner wealth. In remembering the gifts we have forgotten, and giving thanks for all that we have, the clouds that sometimes block our perception of happiness lift, and our joy and peace are restored.
Sometimes simply slowing down, resting,
and tuning in to the Self are all you need to do
to have happiness, peace, and beauty
reveal themselves to you.
~Ingrid Goff-Maidoff

Happiness is like a butterfly, which,
when you pursue, it is always beyond your grasp,
but, which, when you sit down may alight upon you.
-- Nathaniel Hawthorne
This book is produced by Andrews McMeel Publishing, and signed by Ingrid