>
Back
The Joy Book ~ $16.95 paperback $60 hand-sewn hardcover, or $12.95 e-book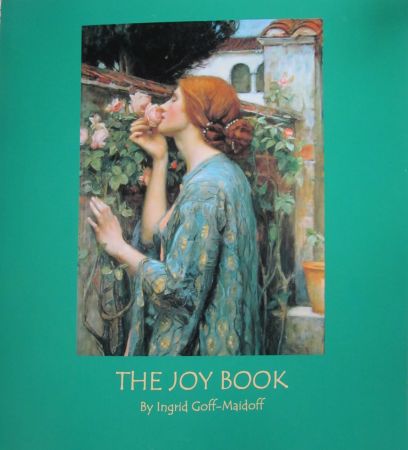 I created The Joy Book to be a well-spring of nourishing wisdom to return to again and again for refreshment, affirmation and attunement. Perfect for a cozy afternoon retreat, or to jumpstart your own exploration into the subject of JOY, these pages dance with poetry, prose, illustrations, and a wealth of quotations that will leave you uplifted, re-assured and totally inspired.
Tangible, curl up in a cozy chair with Gift Versions:
Paperback $16.95, Handsewn Hardcover $60.
---
TO READ MORE EXCERPTS, CLICK HERE
"This past spring I led a women's retreat on Joy for the women of the church I grew up in over 50 years ago! Your book on Joy made my job so much easier."- J
"You do beautiful work. I ordered myself The Joy Book. it arrived yesterday and it is indeed a joy! so many thoughts and images. I am ordering another one for my daughter. would you please write a note to her when signing it. I am thankful to have discovered you and your work. thank you very much. --Martha "