>
Back
JOY BOX ~16.00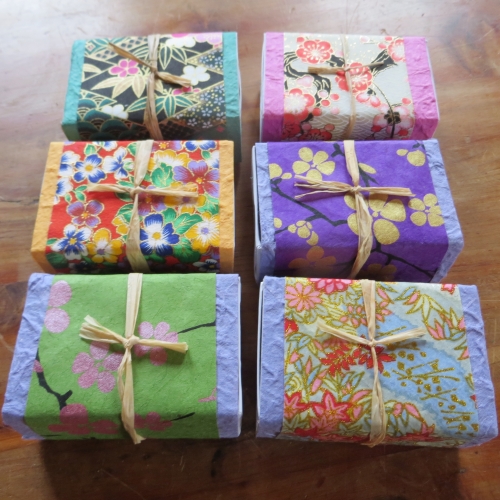 What if joy was an abiding and profound sense of love and belonging;
A deep passionate awareness of the very act and art of living;
A sacred happiness; an intimate trust?
What if joy was a vibration, an inner smile-
a divine current flowing through us and into the world?

The joy box is filled such whispers and thoughts and reminders
that when we stop looking outside ourselves for happiness, joy is our natural state.

Joy Boxes are sweet sliding boxes packed with a mini folding altar of beautiful quotes and pictures, 108 fortune-sized thoughts on Joy perfect for meditation, conversation, or a pick-up on the fly, and a sweet little rose quartz heart because Joy is found, most of all, through our alignment with the loving energy of life.
Add favorites to correspondence, leave them in strategic places, use them in retreats, or give as a joy-filled gift. See below for just a sampling of inspirations...
---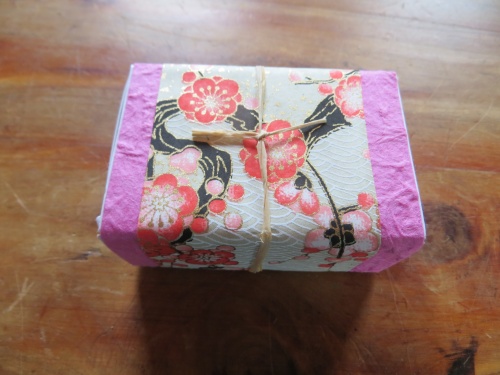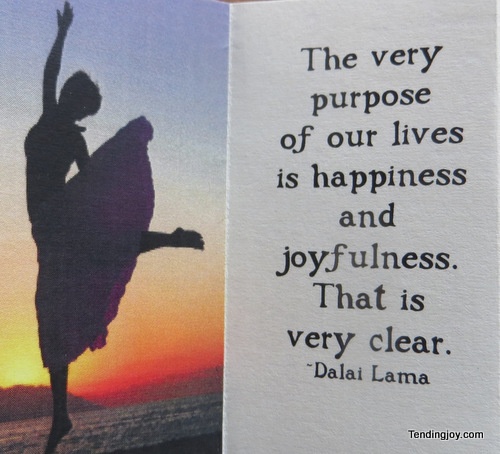 Written by Ingrid Goff-Maidoff, these 108 cards celebrating the presence and practice of joy include: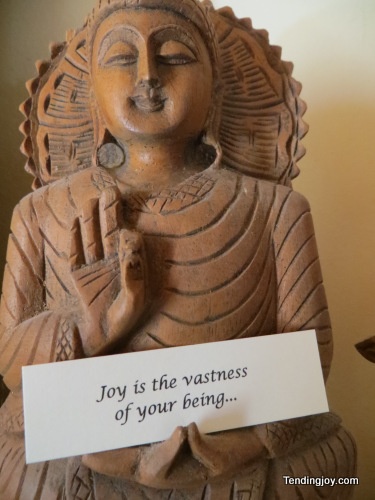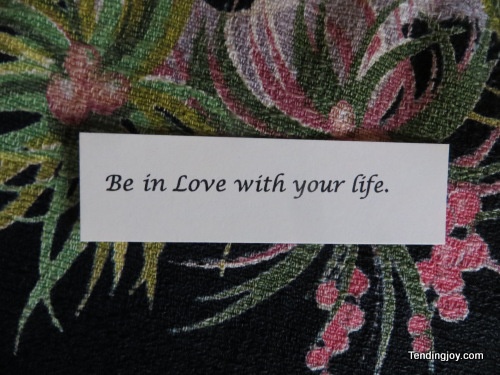 ~Joy is a loving alliance with the truth of who you are.
~To begin each day: Welcome Joy.
~Joy is the naturalness of being.

~To bless & be blessed is to live a life of joy.

~Love & Be Happy.

~You were made for joy.

~Rooted in stillness, Life blossoms out in Joy.

~Joy is a natural state.

~Joy is the brilliant universe delighting in itself.

~Let Joy be the road you're on.

~Look up! Look up! Oh the infinite sky!

~Where did you come from, if not the essence of joy?

~Keep your own list of luminous things. Add to it everyday.

~Dare yourself to be dazzled daily.

~As close as the next breath. That's where Joy is.

~Let joy sing through you...

~Passionate peace: that's how you will know joy.

~Joy is the loving presence in which the joyful live.

~Divine Energy pulses through us all, and this is another name for joy.

~Be open to receive all the goodness in the world.

~Joy is the unlimited essence of being.

~What is joy? An infinite love that knows no bounds.

~What is joy? The oneness of waves on every sea...

~All things grow up from an atmosphere of joy.

~What is joy? Your life, my love, your life.

~There are thousands of ways to love this world.

~Touch your heart, breathe in joy.

~With joy in your heart, you can buy the world for free...

and many more...